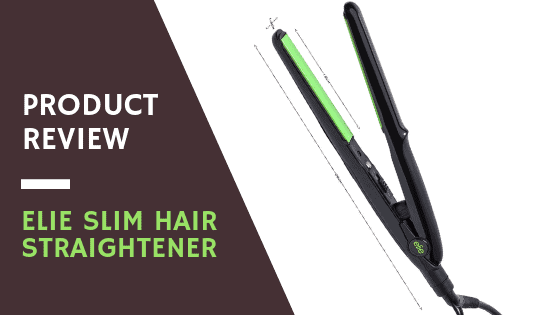 Elie Slim Hair Straightener
If your searching for a hair straightener best for styling your hair whilst your on the go whether it's to curl, straighten or simple give it that wavy look the Elie Slim hair straightener is the straightener for the job.The curved edges of the straightener make it really easy to create wonderful curls, for styling shorter hair or just quick touch up's. 
When looking for a hair straightener to take traveling, its important you consider all the necessary features to make it a perfect travel companion.It needs to be small and compact to be able to take to all your festivals, camping or holidays abroad with a worldwide voltage to make sure it can work wherever you may be.
We do recommend the Elie Slim hair straightener, as it is small and light ideal for traveling for quick touch up's on the go but with the salon quality you're looking for. To find more hair straighteners suitable for travelling with check out our best cordless page to read further reviews.
Review Summary
Product Rating :
Product Name : 
Product Type : 
Product Price : 
Product Summary : 
This mini hair straightener is the perfect pick when going on your travels. Small and compact with worldwide voltage pack these in your bag no matter where you go. 
Presenting the Elie Slim Hair Straightener
The Elie Slim straightener has been designed to make a difference with its unique design and ability to hide away in your hangbag. The straightener comes with a heat resistant storage bag, and is small enough for any purse or bag.
Compact and light weight ideal for every girl on every occasion. Many people are using these straighteners not only to take around with them in their bags but using them at work, holiday and festivals, such a versatile hair straightener that is a rare find.
Features and Benefits
The ceramic technology ensures the heat is maintained evenly throughout the whole plate making sure there is no hot spots which helps the straightener to smoothly flow, no pulling and no snagging, this is what normally causes damage to hair follicles, keeping your hair as protected and healthy as possible whilst creating silky smooth and shiny hair.
With its floating heat plates, similar to full size Professional straighteners, helping deliver beautifully sleek hair every time.
Temperature
With a powerful heating system, the Elie Slim Hair Straighteners heats up to a maximum temperature of 200C in seconds.
This straightener also has an on off switch and a warning light on the exterior for safety which we feel is very important in a pair of straighteners.
Value
On amazon the price of these straighteners stay under the £30 mark which we think is great value for money.
Not only are these straighteners created for styling with its rounded barrels but they are also suitable for travelling with due to its lightweight slim line design, what a bargain.
How Does it Compare?
Here are some other similar products you can look at if you still don't feel ready to commit to the Elie Slim Hair Straightener.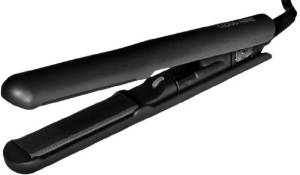 The design of this model is simple yet compact. This alone makes it a great investment for any festival. It also delivers some interesting features that are perfect for camping as well.
That's what manages to deliver the utmost value and in the end the experience will be a lot more refined when compared to any other mini model.The Cloud nine micro iron is a very good investment and some might consider it the best travel model out there.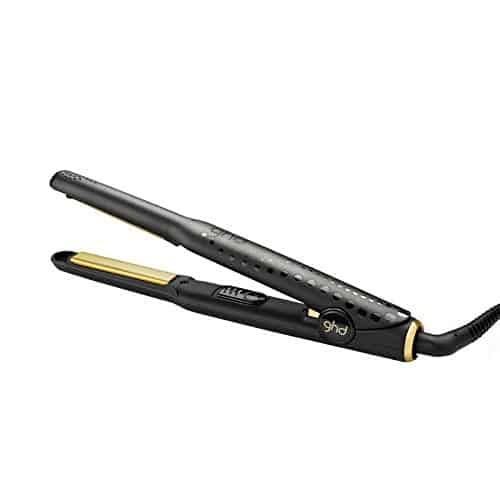 This luxury tool performs professionally. Although this is a mini ghd travel straightener designed for travelling, it is one of the best cordless hair straighteners we have found along the way.
This product is great for shorter hair types.The design of the GHD Mini styler is outstanding, the smaller contoured plates give you more control and styling power more than ever before.
Our verdict
Overall we feel that this straightener is well worth its investment, with all the integrated features to make sure you get the perfect style you are trying to create, with a professional finish and if you are still not convinced then the fact that the Elie slim offer a 1 year manufactures guarantee must give you a bit of confidence to give it a go.