Toni & Guy TGST2998 X-Large Wide Plate Salon Professional Straightener Review
Firstly, when it comes to choosing the ideal hair straightener for your hair, it is important to focus on the style and type of hair that you have and what features suit your hair types needs.
Ultimately too many people are under the impression that hair straighteners are suitable for all types of hair. Therefore this leaves many people feeling that price and reliability are the only aspects that you need to take into consideration.
Arguabley this is not the case, and if you have thick hair, you should be looking out for the best hair straighteners for thick hair. In fact one highly recommended set of straighteners for people with thick hair is the Toni & Guy TGST2998 X-Large Wide Plate Salon Professional Straightener. With Toni & Guy you just know what you are getting, In addition this is a brand that has developed a great reputation without being the most expensive straighteners on the market.
You will find that these are amongst the top selling straighteners, and with very good reason. If you are looking to achieve the style of professionally straightened hair from the comfort of your own home. This is a brand that you should be looking out for for great value for money.
Review Summary
Product Rating :
Product Name : 
Product Type : 
Product Price : 
Product Summary : 
This hair straightener is stylish and professional all in one. With high temperatures it is easy to deal with your thick hair. With low pricing from a highly trusted brand, this product is winning. 
Presenting the Toni & Guy TGST2998 X-Large Straightener
Ultimately it is not the style of the hair straighteners which should be the first thing you think of but straight away you can see these straighteners offer a modern and sleek design. Of corse different people have different tastes but from our opinon these straighteners are very appealing to most. Moreover, these are stylish whether you are looking to utilise them in your hairdressing salon or you are happy to use them around the house. No doubt these straighteners have a great look that will appeal to all.
Features & Benefits
Furthermore this professional styled straightener, straightens with just one glide through the hair, this means the less heat and pressure you put on your hair the less damage you will cause. Furthermore, this product offers heater technology and 42mm floating plates which result in faultless hair. In addition with the Tourmaline plates, its unique Colour Lock Technology helps to make your hair shiny and smooth to lock in colour as you style.
Temperature
Firstly this Professional Straightener heats up in seconds. Additionally with variable digital temperature controls and a maximum temperature of 235C, this means it has the ability to heat up to the highest temperature to tame your thick locks. In addition it also has a 3m salon length cord to give you the freedom needed when styling your hair. 
Safety
For your safety this Straightener will automatically shut off after 60seconds. Therefore if you forget to turn it off when you're already out the door you know that it will shut down itself. Next it also has worldwide voltage so you can travel and style with ease.
Value
Finally these hair Straighteners are only £33.99 well under the £50 bracket. Which in our eye​s is great value for a hot iron. Furthermore we are very impressed that you can budget so well for such high quality straighteners.
When it comes to finding a straightening iron that can be relied upon for your thick hair we feel it is fair to say that Toni & Guy are a brand name you can rely on and the X-Large wide plate style will help you to control thick hair in a short period of time.
How Does it Compare?
Here are some other similar products you can look at if you still don't feel ready to commit to the Toni & Guy X-Large Straightener.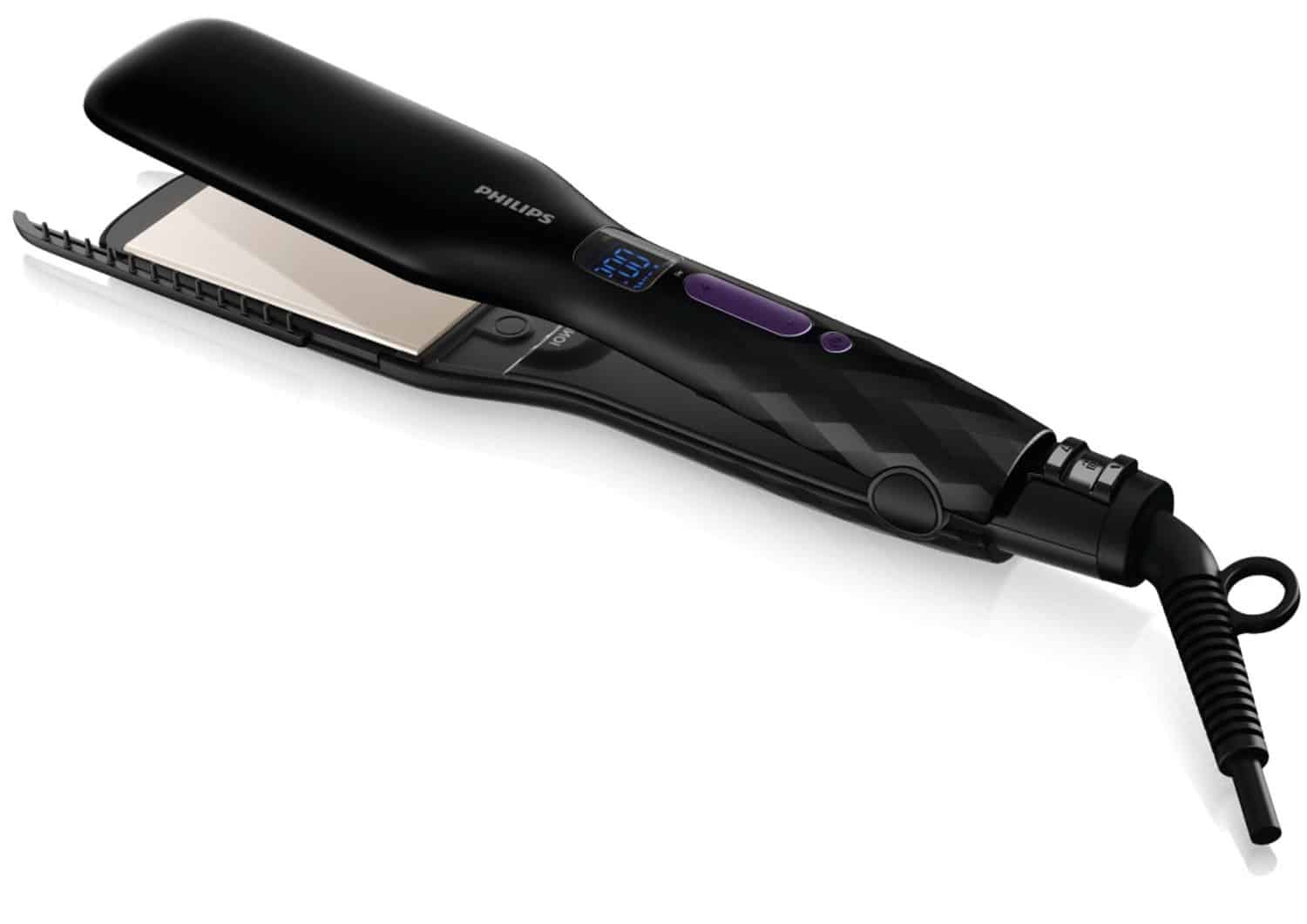 Working with the Phillips care thick & long hair straightener is a pleasure and the product does manage to offer outstanding results. It enables you to straighten thick hair fast and the overall performance is extremely good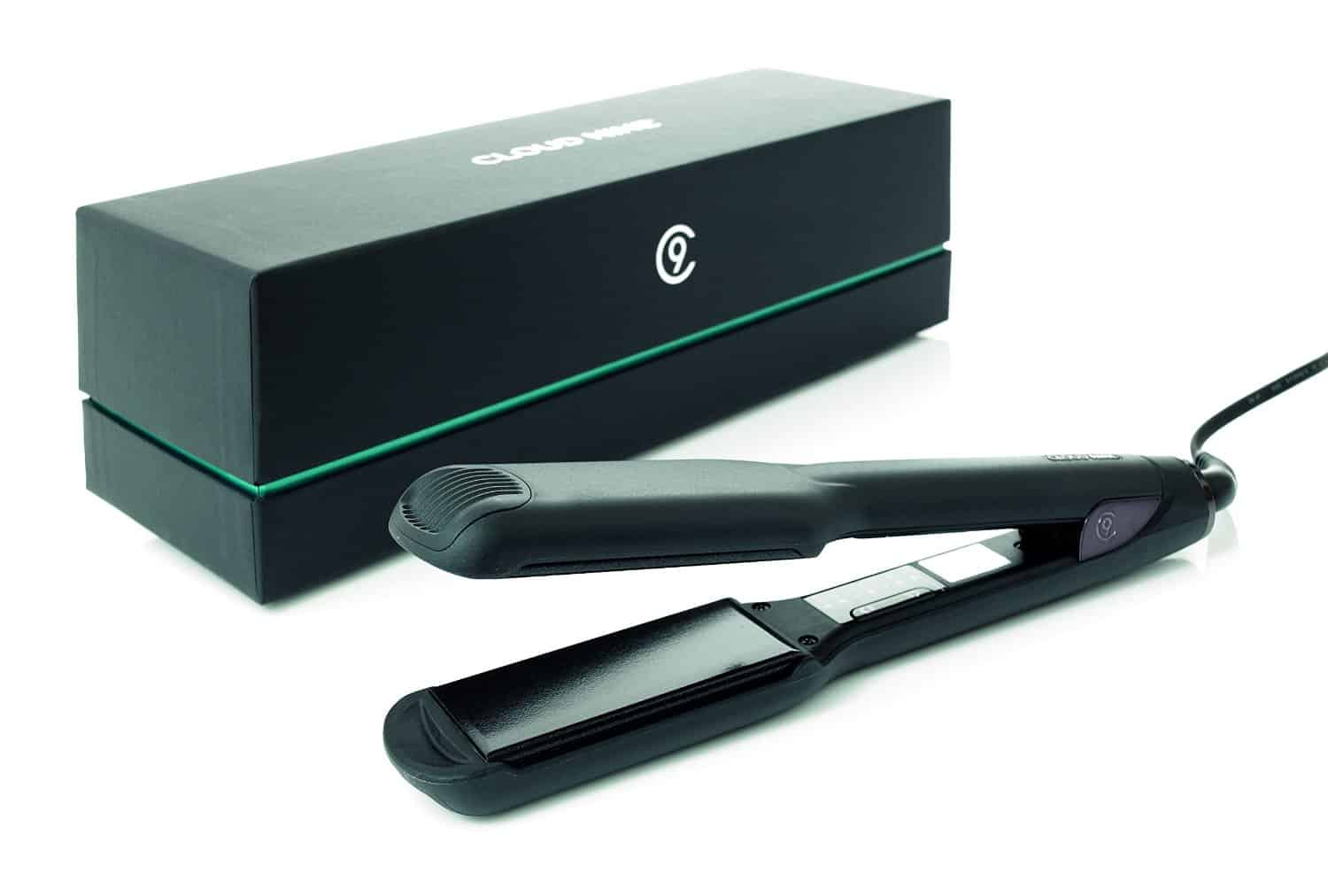 Cloud Nine wide plate black hair straightener might be right up your street.This device delivers high quality features and a stellar experience, all while offering you a unique and stylish design.
This model is integrated with a fast temperature control setting. Helping you to reach a high temperture and quick! Simply through a touch a button you will be able to choose the desired temperature between one of the three available.
Our verdict
In my opinion while these straighteners are durable enough to withstand the sort of knocks and scrapes that occur in everyday life, they are also light to lift and hold making styling easier on a whole. Above all this means if you are looking to use them in various locations, you will be able to carry them around with no problems or difficulties.
This means they good for travel, great for value for money and design to tame your thick hair. In conclusion this product offers you a guarantee of 5 years which is amazing as you can trust that any problem will be fixed straight away, so we think they are well worth giving them a go.