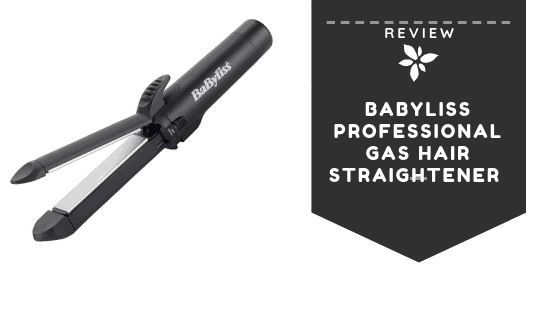 Babyliss Professional Cord-Free Gas Straighteners Review
If you are searching for travel straighteners to create a professional finish for your hair at home or on holiday, then the Babyliss Professional cord-free gas hair straighteners are what you are looking for.
Travel in style; these straighteners are a straightener that goes wherever you go. The Babyliss looks smart and sleek with its black body. The BaByliss Pro straightener seems as good as it performs.
To read our full list of best cordless straighteners then read here. 
If you don't have time to read our full review on the Babyliss Gas hair straightener then check out our review summary below so you can understand this straightener in a glimpse to help you decide if this model is for you.
Review Summary
Product Rating :
Product Name : 
Product Type : 
Product Price : 
Product Summary : 
Babyliss Gas Hair Straightener 
Cord-Free Hair Straightener
This hair straightener is smart and sleek looking, as well as being easy to use as it runs from gas and is cord-free.
Presenting the Babyliss Cord-Free Gas Hair Straightener
Who says when you're a million miles away from civilization you still don't want your hair to live up to its usual salon-quality style, we think you should always feel and look gorgeous, with the straightener you keep your hair looking good and smooth no matter what.
Features and Benefits
Its enhanced natural gas-powered heating design gives you salon-quality straightening performance. It is designed to be small enough to fit in a small travel bag. It is also an ideal straightener to take along when you are camping in the outdoors or roughing it at a festival.
You may be coming away from the comfort of your own home but don't let your hair go wild, keep it tame and styled with the Babyliss gas straightener.
These straighteners are designed for small areas of hair like a fringe or just to straighten the ponytail. The floating ceramic top plate of the straighteners distributes even pressure for a smooth, sleek, high shine finish.
They are perfect for quick touch up in work, if needed, after straightening with your plug in straighteners at home, you can just whip them out your bag and go back over your hair to get back to its perfect finished style.
This wireless straightener has been tested in all areas and can be trusted to be one of the higher quality cord-free hair straighteners you will ever use.
so you can count on it to keep your hair straight and stylish no matter how far away you are from your dressing table.
Saftey
It also has an automatic temperature control and a protective heat shield, so you don't need to worry about overheating. Wherever you go, look your good with the BaByliss Pro Cordless straightener.
Temperature
The maximum temperature of these ceramic gas hair straighteners is 215 °C, which is considerably high and means it will produce a high shiny finish you are looking for.
Value
With a low price of £19.99 on amazon, we think this product is just outstanding and well within any budget you have set yourself, we just don't think you would find anything lower with all the integrated features with the straightener.
| | |
| --- | --- |
| Styling tip: Be sure to keep the plates closed together to ensure both plates heat up. Keeping the plates open will only heat up one plate. | |
How Does it Compare?
Here are some other similar products you can look at if you still don't feel ready to commit to the Babyliss cord-free straightener.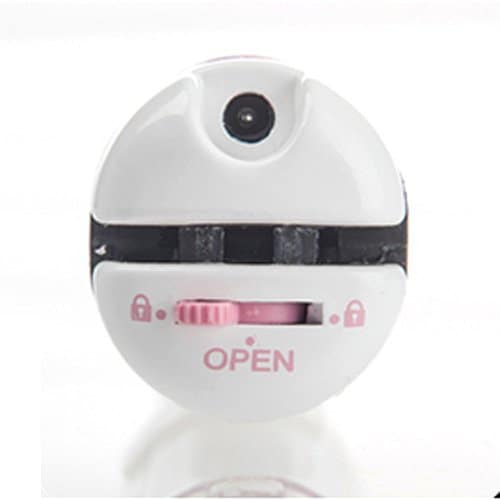 The Quince cord-free straightener is made with silicone heating plates which is an unusual material used on styling tools. It is always good to have something different about your styling iron. Over 200,000 of these straighteners have sold, which proves it is a popular product.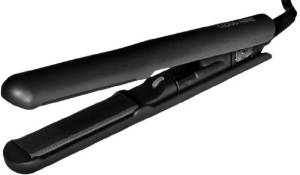 The design of this model is simple yet compact. This alone makes it a great investment for any festival. It also delivers some interesting features that are perfect for camping as well.
That's what manages to deliver the utmost value and in the end the experience will be a lot more refined when compared to any other mini model.The Cloud nine micro iron is a very good investment and some might consider it the best travel model out there.
Our verdict
Overall we think with the ceramic plates, the ability to take it anywhere, quick heat up time and a max temperature of 215 there is everything you would need in your perfect pair of straighteners and all at a reasonable price, this is just too much of a bargain to miss!