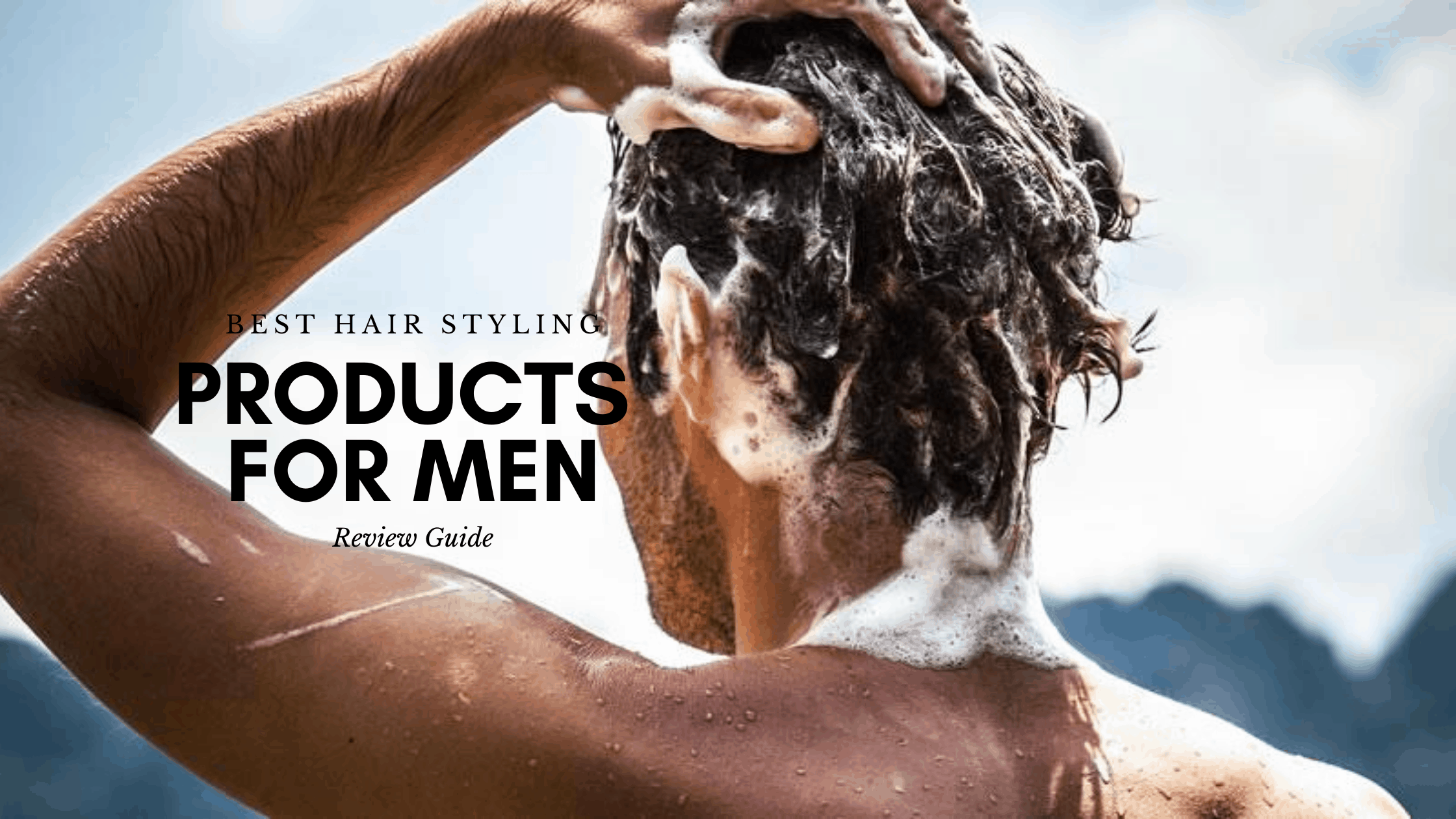 Best Hair Styling Products for Men - 2020 UK Ultimate Product Review Guide
Good hair is the key to an amazing first impression, as well as helping you to feel good about yourself. It's important to take care of it every day, to help keep it healthy, but also to keep you looking great each day.
However, there are so many different products on the market that it can be impossible to determine what you need to keep your hair looking fantastic.
That's why we have put together this brilliant guide of the best hair products for men, helping you to decide what you need for your hair.
Take a look, we're sure you'll agree that this is one of the top 10 men's hair product guides.
---
How to Choose Hair Styling Products
As we mentioned before, it can be really tricky to figure out what you need for your hair. In this section, we look at some of the factors that can help you choose the right styling product for you, leaving you with great hair and boosted confidence.
The first things you need to think about are the price and the brand.
How much are you willing to spend on your styling kit? The prices can vary quite considerably, so this is an important feature to take into account.
Once you have set yourself a budget, the list of options can be narrowed to make the decision-making process a much easier one.
After that, you can put your focus on the brand. A lot of people have a favourite that they like to use for your hair, and if you don't have one yet this guide might be able to help you choose.
Of course, remember that brands come at a price much of the time, so keep this in mind when you go to set your budget.
So now you need to choose what kind of styling product you want, and there are a lot to choose from.
We will go through some of the most common ones to give you a good idea of what you need to be thinking about when you go to look for hair styling products.
First, you have gel. This is the one that people use the most, and the one that works hardest to keep hair still and perfectly styled all day.
When applied to wet hair, it helps it to keep its shape, and also keeps your hair shiny.
It comes in different strengths, which is good for different hair types, so you are sure to find something that is strong enough for you.
Next is wax. It may surprise you to know that this is a fairly new product in the big scheme of things, but it is also incredibly popular.
It's really versatile, allowing you to give yourself a style reminiscent of bed head, or one that looks a little more sophisticated.
It's definitely one of the best ways to style your hair, but if you have curly hair try to avoid it – it tends to clump.
Creams are the third most popular form of hair styling product, and for a good reason.
The great thing about creams is that you are able to fully control your hair and leave it with an amazing shine, all without sacrificing the natural look of your hair. It's perfect for hair that is thick, curly, or very coarse.
The final thing to remember when you are trying to choose styling products is that reviews are important.
You should always read them before you make your choice, as customer feedback can often be very honest and helpful when it comes to seeing if a product is worth it. Of course, you have to make your own decision in the end, but customer reviews can definitely lend a helping hand.
---
Things to Look For
When you go to select your hair styling products, there are a couple of additional features that you might want to bear in mind – a few things to consider. Some hair styling products, especially creams, may contain moisturising ingredients like silk amino acids, olive oil, or chamomile.
These help your hair to become softer and brighter after application, which can be a huge bonus if you have particularly dry and coarse hair.
Some styling products have an added fragrance, and this can be a make or break feature for some people. After all, an aroma that is too strong can be lingering and off-putting.
Similarly, a pleasant scent can leave you wanting to make a specific product your regular one. It's all down to personal preference, and it is something that should be taken into account.
Now all that's left is to find the perfect product for you. Take a look at the detailed reviews below to see if the right one for you is here.
---
Hair cream is a great way to achieve the style you want with very little effort or mess. This product from Goldwell can do exactly that for you, and all at a reasonable price. Take a look and see if this is the right one for you.
The Good
This cream could also be classed as a paste, and will give your hair a fantastic matte finish.
So, if you are trying to avoid the shine, definitely think about investing in some of this.
Easy to apply, it provides an instant hold that will last you the entire day without hesitation.
Suitable for all hair types, it doesn't matter if you have hair that is long, thin, short, or curly – it will work wonders for you.
With control for even the most stubborn hair, there is nothing that this cream can't conquer when it comes to style.
With additional feature of colour protection, even dyed hair can benefit.
The Not So Good
It can leave a slightly greasy texture.
Our View
Despite the texture that some experience after using it, this cream is a great option for those that want a strong hold on their hair and to take advantage of a range of excellent styles. Easy to apply and suitable for all types of hair, this well-priced product might just be the best for styling your hair.
Features -