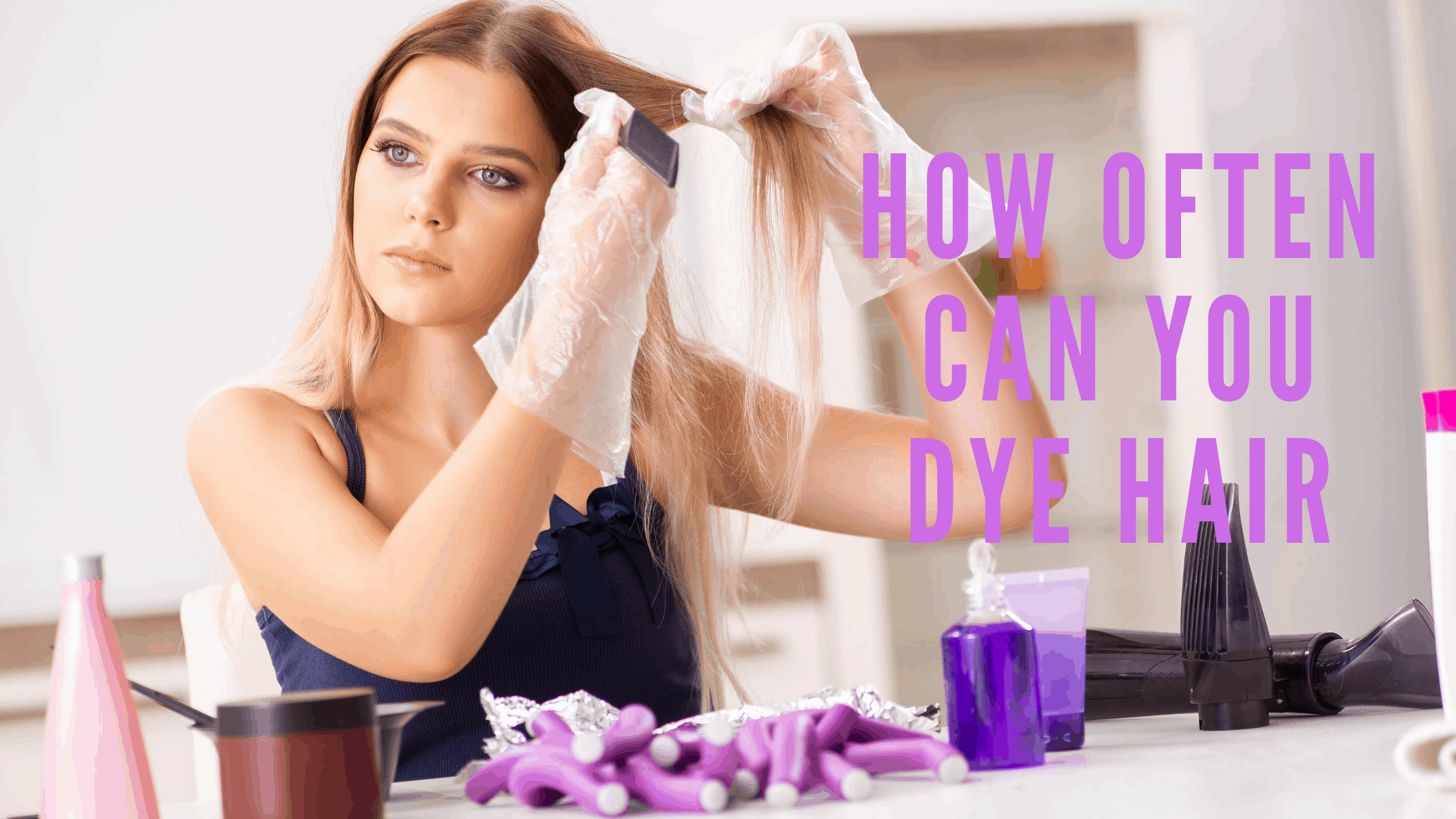 How Often Can You Dye Your Hair?
Are you thinking about dying your hair? Here is a guide to explain how often you should do it! There may be many reasons why you might feel the need to change your hair colour.
You might simply want to improve how your hair looks or maybe you want to try out hair colouring after seeing someone else do it. Whatever the reason may be, we cannot ignore the fact that hair colouring is a kind of art.
If you are someone who constantly loves to get a new look, you might feel tempted to change hair colours quite often. Believe it or not, you should wait for a specific amount of time before you change your hair colour.
How To Know When is the Right Time to Colour Your Hair Again?
If you change your hair colour frequently without a suitable gap in between, then you might suffer hair loss or hair fall. Don't worry, we didn't make a mistake, hair loss & hair fall are two different things. 
Read more about it here: Hair Fall vs Hair Loss! Back on topic, many factors influence how often you should dye your hair. We have discussed a few of them:
1. How Healthy or Unhealthy is Your Hair?
This is one of the crucial things to consider when you decide to dye your hair again. After all, you may not want to damage your hair while trying to style it.
If your hair is not strong enough or is susceptible to getting easily damaged, then it is not a good idea to dye it too often.
2. What Kind of Dye or Colour Are You Going to Use?
This is another thing that needs to be paid attention to. Some hair colouring products, such as AVEDA's, last longer while some last only for a few weeks at times.
The higher the quality of the hair dye is, the longer the colour will stay. The good quality dye will also keep your hair away from damage. What does this mean? It means you can dye your hair more often without worrying about hair damage.
3. Sometimes, it depends on what you think is the best time
Are you on a strict budget or maybe you want to enjoy your natural hair for a little bit after the colour fades out? Then you can simply wait for a while before recolouring your hair.

Hair colouring is a thing that depends on what you want. If you didn't like the last time your coloured your hair, it is suggested that you do some research before you dye it again.
This way, you can make sure that you don't repeat the mistakes you made before and get stunning hair.
4. If You Have Split-Ends, You Might Want to Wait to Dye your Hair Again
This is somewhat related to the first point we discussed - about your hair's health. If your hair has split ends, it is better to get them treated.
Maybe Olaplex treatment or Keratin treatment will help you make sure your hair is healthy again. Are you confused about which treatment is best for you? Then visit your nearest Aveda hair salon.
You will get professional advice along with the best hair treatment. Even if you are sure your hair is healthy again, you should still wait at least two weeks before you book an appointment to re-dye it.
Tips For Dying/Colouring Your Hair
Here are some things you need to keep in mind to get the perfect hair colouring experience.
● Carefully pick out the colour you want to dye your hair with. Don't hesitate to get help from the hairstylist.
● Select the right tools to help you dye your hair nicely.
● Make sure the hair dye won't affect your hair drastically. In other words, use natural colours or high-quality products.
● Start colouring from the roots and go section by section to make sure your colour every strand of your hair.
● Don't forget to condition your hair after you are done colouring it to get better results.
Final Thoughts
Hair colouring is one of the ways in which you can alter the way you look without doing something extravagant. It is also something you can do at home to save some money as well.

Getting professionals to help you dye your hair makes sure it is done appropriately, but you can always do it yourself. But be careful with the product you use and the time gap between two instances of dying your hair.
We recommend taking a gap of 2-8 weeks, depending on the product and your hair quality, between the two hair colouring instances. This will help avoid hair damage and retain your hair quality.