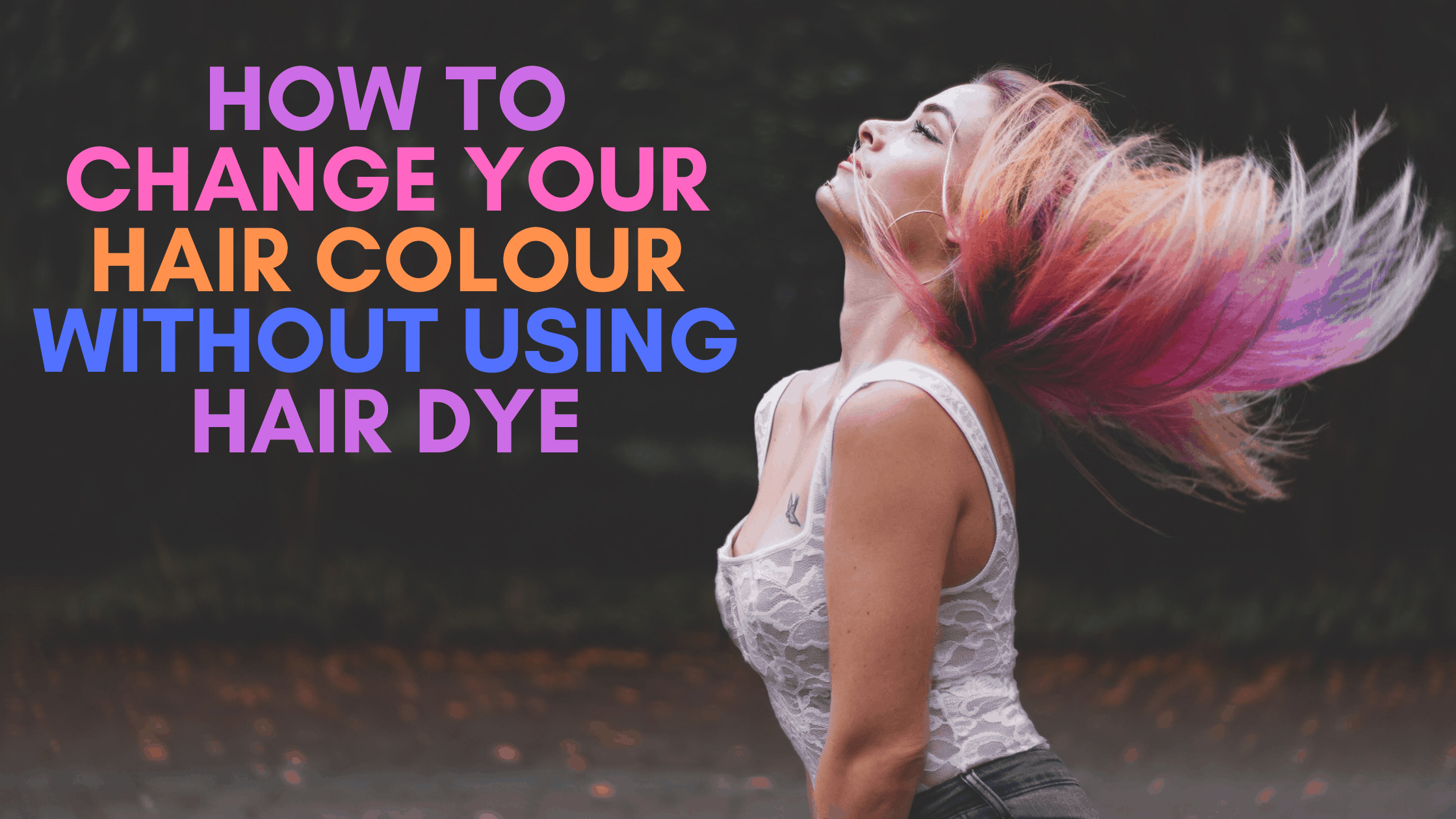 How to Change Your Hair Colour Without Using Hair Dye
Hair dying is the quickest way to refresh or entirely change your appearance. However, many people worry about the harmful chemicals found in drugstore and salon products.
Instead of giving up on hair dying altogether, it's best to turn to natural ingredients and change your hair colour without chemicals. 
You can change the colour of your hair in a variety of natural methods. The results can vary depending on your desired shade and your base colour.
However, with the right instructions, you can get a marvellous hair colour without using any harmful chemicals. 
Going Lighter
You can't get blonde hair from natural elements unless you're a natural blonde who wants to go lighter. As a brunette, you won't achieve a blonde colour using only natural ingredients, but you can use them to lighten your hair quite a bit. 
There are many ways of getting a lighter shade using natural ingredients only, and these are the most effective ones: 
Lemon
Lemon can lighten your hair a couple of shades and give you subtle highlights. If you've ever wondered how to dye your hair with lemon juice, you'll be happy to learn it's a pretty straightforward process. Here is what you need to do: 
Mix two tbsp of lemon juice with water and an almond-size squeeze of your favourite hair conditioner. Apply the mixture to wet hair and let your hair air dry. 

Wait until your hair is completely dry to see the full effect, then wash it and rinse out thoroughly. 

Repeat once a week to slowly lighten your hair. If you use it more often, it may cause damage. 

Make sure to use a rich, 

nourishing hair conditioner

 and apply it generously after every wash. 
Baking Soda
Baking soda will lighten your hair by stripping all the chemical build-up that's darkening your locks and making them dull.
All you need to do is mix a little baking soda into your shampoo once a week and wash your hair with the mixture. Over time, you will notice that your hair becomes lighter and shinier.
While it may take several weeks to get the desired shade, the result is usually wholly worth all the wait. This method is especially useful if you have build-ups from previous hair dyes or use many styling products regularly.  
Cinnamon
Cinnamon is a common spice nearly every household has in the cabinet, but not many people know it can lighten your hair.
The recipe is simple, mix a teaspoon of cinnamon with a generous squeeze of your favourite conditioner, and coat your hair evenly from root to tips. Secure it with clips and make sure to pull it back.
Use a shower cap or a plastic bag to cover it up and leave it overnight. In the morning, rinse with shampoo and use conditioner again. 
DIY Lightening Leave-in Conditioner 
If you feel like you're ready for a recipe that's a bit more advanced, try making your natural lightening product. Start by steeping two bags of chamomile tea in one cup of boiling water. 
Once the tea cools, strain it out, and use it as a base for your homemade leave-in conditioner. Squeeze three lemons and mix the juice with the tea, then add one tbsp of almond oil and one teaspoon of cinnamon.
Pour the mixture into a spray bottle, mix it well and spray to wherever you'd like your hair to be lighter. After spraying, go out into the sunlight for no more than ten minutes, and you will get beautiful highlights. 
Natural Brunette Shades 
Unlike blonde shades, it's easy for homemade brown hair dye to give beautiful results. There are several ways to get rich brown locks using natural ingredients, and we'll mention the most popular ones: 
Henna
Thousands of women have been using henna for colouring their hair for hundreds of years. However, if you're a natural blonde, you should know that henna alone may give you a reddish-orange shade.
To get a deep brown colour, you'd need to mix it with other herbs. In case your natural colour is darker than your desired shade, mix henna with powdered chamomile to lighten its effects. 
Coffee
Have you ever wondered how to colour hair naturally with coffee? In addition to being a delicious sip of pure energy, a cup of coffee can also help you achieve gorgeous brown locks.
Brew a cup of strong coffee (preferably espresso) and let it cool. Then, mix it with two tablespoons of ground coffee and two cups of your favourite conditioner. Apply the mixture all over your hair and let it sit for no longer than an hour. 
Make sure to apply it to clean hair and use apple cider vinegar to rinse off to ensure your colour lasts longer. 
Hopefully this article has given enough methods to help you dye your hair naturally without having to use any chemicals. Easy everyday items that are ready in your kitchens to help you acheive your desired hair colour.