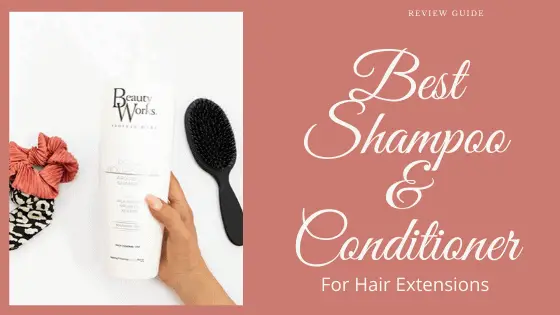 Best Shampoo & Conditioner for Hair Extensions (Inc Sulphate Free)
Over the years, hair extensions have become a lot more popular, and with celebrities rocking the trend, they are currently the go-to product for long and luscious hair.
One of the most important parts of owning hair extensions is taking good care of them.
This includes washing, brushing, and styling them to keep them in good condition.
Think about it, imagine not washing, brushing, and styling your hair regularly, it would be a mess! Well, the same applies to your hair extensions.
It is vital to check you are using the right products for your hair extensions, as most have chemicals in which will damage your hair extensions.
Hair extensions can be expensive but with the proper care, you can make Human Hair extensions last up to a year and Synthetic hair around a few months.
So, meaning you could reuse your hair extensions over the period of a year without having to replace them, is worth every minute it takes for you to care for them.
Therefore, we have spent time researching the best shampoo and conditioner for hair extensions for you.
We have looked at what the best ingredients for the hair extensions are and why to help you give them the best hair care.
Best Shampoo for Hair Extensions (UK Models)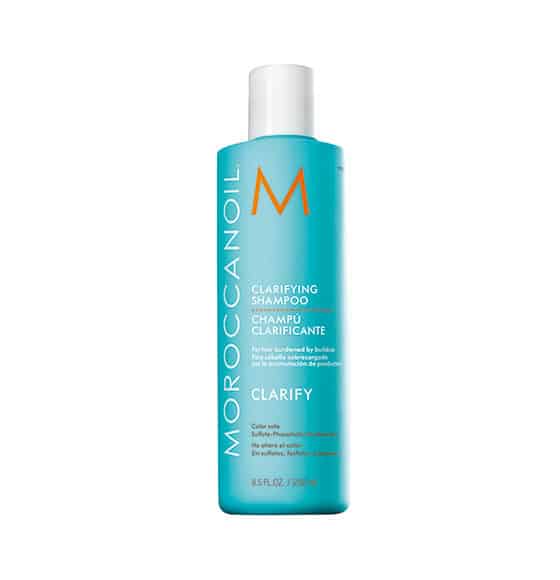 1. Moroccanoil Clarifying Shampoo 
Editors Pick
Highlights –
Gentle Shampoo
Whole Range Available
Great Value for Money
Sulfate Free
Restores Moisture
Free Gift when £40 Ordered
It is important to choose the correct shampoo for your hair extensions.
Moroccanoil shampoo is our top editor's pick because it is our favourite out of the many shampoos we tested.
It is a gentle, restoring shampoo, due to its mild ingredients.
The Good
Moroccanoil Clarifying Shampoo has been formulated with essential oils to deep cleanse hair without stripping any of the hair's natural proteins, restoring moisture balance.
It will help prevent any type of hair product build-up or hard water due to its special formula.
Rich in argan and avocado oils, keratin, lavender, chamomile, and jojoba extracts.
Moroccanoil Clarifying Shampoo nourishes hair while gently removing traces of impurities.
How to Apply:
Apply to wet hair to activate rich, luxurious lather. Continue to add water while gently massaging throughout hair and scalp.
Rinse thoroughly, and and repeat if needed. To be used twice a month, or up to once or twice weekly dependent on those who use a number of hair products daily or if swim regularly.
Colour-safe. Sulfate, phosphate and paraben-free. Use prior to colour treatment for the evenest results.
The Not So Good
There were no negative customer reviews – Bonus!
Our View
If you like this brand for your hair, then you need to look no further for your hair products, as they offer a whole range of Moroccanoil hair care.
With it being Sulfate, phosphate and paraben-free this is the perfect invention for your human hair extensions.
With great value for money, gentle ingredients, and the whole range available – it is an easy decision which is best!
Good For:
Colour-Safe – This shampoo also won't affect coloured hair due to its gentle ingredients
No Damage to your Hair Extensions – Sulfate, phosphate, and paraben free
Value – Being under £20 this product is worth every penny
Gift – Toni & Guy has an offer when you spend £40 on their site you get a gift – who does not like a free gift?
---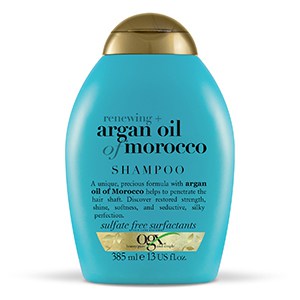 2. OGX Argan Moroccan Oil Shampoo for Dry Hair
Best Budget Shampoo for Hair Extensions
Highlights –
Budget Pick Under £5
Infused with Argan Oil
Restore and Strengthen all hair types
Leaves hair strong, soft, and shiny
Sulphate free
Vegan Friendly
Lather up with this precious blend, infused with Argan Oil sourced straight from Morocco.
This thick creamy shampoo will help protect, restore, and strengthen your hair. Leaving it lush, soft, and shiny.
We have chosen this as our shampoo Budget pick, quite frankly because it is under £5 – Unbelievable but true!
The Good
Infused with Argan Oil sourced straight from Morocco, it helps nutrients seep into the hair shaft and seals in the shine. Use daily before styling for strong and silky hair goals.
How to Apply:
What You Do… Apply shampoo generously to wet hair, massage into a lather through to ends, then rinse the hair thoroughly.
After shampooing, follow with conditioner. For best results use in conjunction with other Argan Oil of Morocco products.
The Not So Good
A few customers found it heavy for some hair types. Remember every hair type is different depending on your protein levels – so make the decision yourself!
Our View
To find a product that is sulphate free, vegan friendly (as it makes sure there is no animal testing involved), and all for under £5 – it's a winner for the best budget shampoo for hair extension without a doubt.
Good For:
Budget – Great Value for Money under £5
Gentle Ingredients – Argan Oil of Morocco
Full Range Available – For best results try with the entire Argan Oil of Morocco collection.
Leaving a Shine – Renewing shampoo infused with argan oil
All Hair Type – Helps to restore and strengthen all hair types
---

3. NYK1 Salt & Sulphate Free Shampoo
Best Hair Extensions Shampoo for Both Men and Women
Highlights –
Salt and sulphate free
Unisex
All Hair Types – natural hair
Coconut Oil
Great value for money
NYK1 No Salt or Sulphate, Paraben FREE Shampoo was created to be a very gentle but thorough cleansing on ALL HAIR TYPES.
It is essential, Hair Treatments cannot survive long without them! Contains Coconut oil to withhold moisture and deep condition to give super soft shiny hair.
To preserve the HAIR, Hair Extensions are put through a process of treatments to coat the natural hair.
Regular Shampoos and Conditioners are far too harsh and will disintegrate that coating very quickly, leaving your human hair extensions very dry, itchy, dull, and faded.
You will notice that they tangle easily and will not hold their curl for as long as they once did when new.
Made to protect your adhesive bonds and prevent them from perishing, becoming loose and falling out, perfect for curly hair extensions.
This is a Must-have Sodium/Salt-FREE Shampoo and Conditioner. ALL regular Shampoos contain Salts that will strip the Keratin Treatment from your hair within just a few washes.
To reach the 3-4-month lasting potential, protect your treatment with NYK1 Shampoo & Conditioner.
---
Best Conditioner for Hair Extensions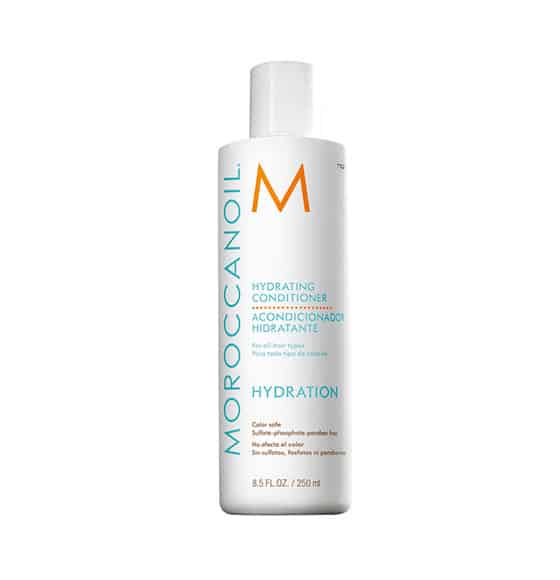 5. Moroccanoil Hydrating Conditioner
Best Detangling Conditioner for Hair Extensions
Highlights –
Sulphate Free
Detangling Formula
Hydrating
Colour Safe
Infused with Vitamin A and E
Suited for All Hair Types
This Moroccanoil Hydrating Conditioner gentle detangle your hair and leaves it feeling smoother, more manageable, and easier to style your extensions.
Matching our above editor's choice this brand is one of our favourite shampoos and the conditioner does not let us down.
The Good
This formula is designed to be used daily, due to its gentle ingredients for those dehydrated follicles.
Rich with argan oil and infused with Vitamin A and E, it is guaranteed to leave your hair soft and shiny.
The moisture-attracting red algae are optimal hydration for all hair types. So, no matter how oily or dry your hair is, this will suit your hair's needs.
This conditioner is Colour-safe, so if you have decided to colour match your hair extensions and have dyed them yourself, this is completely safe to use on them.
As this product is free from sulphates and parabens, it is safe to use on your human hair extensions.
Make sure your conditioner only helps to add needed ingredients to your hair, not strip them of their needed vitamins to keep your natural hair looking healthy.
How to Apply:
After shampooing, squeeze excess water and apply Moroccanoil Hydrating Conditioner from mid-length to ends. Leave on for 1–2 minutes and rinse well. Use regularly for best results.
The Not So Good
On the instructions, it states to leave in the conditioner for 1-2 minutes, but customers have stated to get the full results you need to leave the conditioner in for a full 5 minutes.
Our View
This conditioner is guaranteed to leave your hair shining like a mirror and smelling divine.
Customers were impressed with how far the rich formula spread, a little goes a long way.
Sulphate free and colour safe this is a popular conditioner choice for extensions.
Good For:
Tangle-free Formula – Argon oil-rich formula is designed to prevent tangles which is a common problem with human hair extensions if they are not cared for properly
Colour Safe – Conditions hair even if you have colour hair or extensions it is gentle enough to use without it stripping any of the colours.
Sulphate Free – Suitable for Hair extensions as the product will not strip the needed vitamins in your natural hair.
---

7. GKhair Balancing Conditioner Oily Hair Deep Cleanser Sulphate Free Unisex
Best Conditioner for Oily Hair Extensions
Highlights –
Balancing Conditoner
For Oily hair
Salon Size 1 Litre
Sulphate Free
Unisex Use
Deep Cleanser
instant healthy hair treatment
This is a common problem people with oily hair suffer from. It is simple, if you have greasy hair so will your human hair extensions.
Although the extension is not actually attached to your scalp, the oil will generally rub off onto the hair extensions added, so will need to be treated the same way your own hair type would be.
The Good
By helping to turn your oily hair to dry healthy nourishing hair, this conditioner helps to balance all Ph levels to help hydrate the hair extensions.
Protects hair against the adverse effects of the environment by maintaining the balance of the scalp.
By cleansing dry or chemically treated hair it soothes and replenishes hair, leaving them feeling healthy and refreshed.
It is most recommended to use with a Balancing conditioner for achieving the best benefits.
The Not So Good
A 1 L bottle is a large bottle to try out a new product.
Our View
GKhair Balancing Conditioner for oily hair is a blend of natural seed oils and natural plant extracts that help in hydrating hair leaving them nourished and conditioned by restoring pH levels.
Fortified with Juvexin a keratin anti-ageing protein that protects hair damage and repairs it inside out to a healthy state. Buy now GKhair Balancing Conditioner to balance oily natural hair for a softer texture.
Good For:
For Oily Hair – Balances and conditions the scalp and hair of normal to oily natural hair types
Hair Repair – Keratin protects and repairs hair from the inside out
Keratin – Nourishes and fortifies the hair with Keratin
Safe for Extensions – No Sulphates, No Parabens, No Gluten, No phthalates, No DEA or TEA
---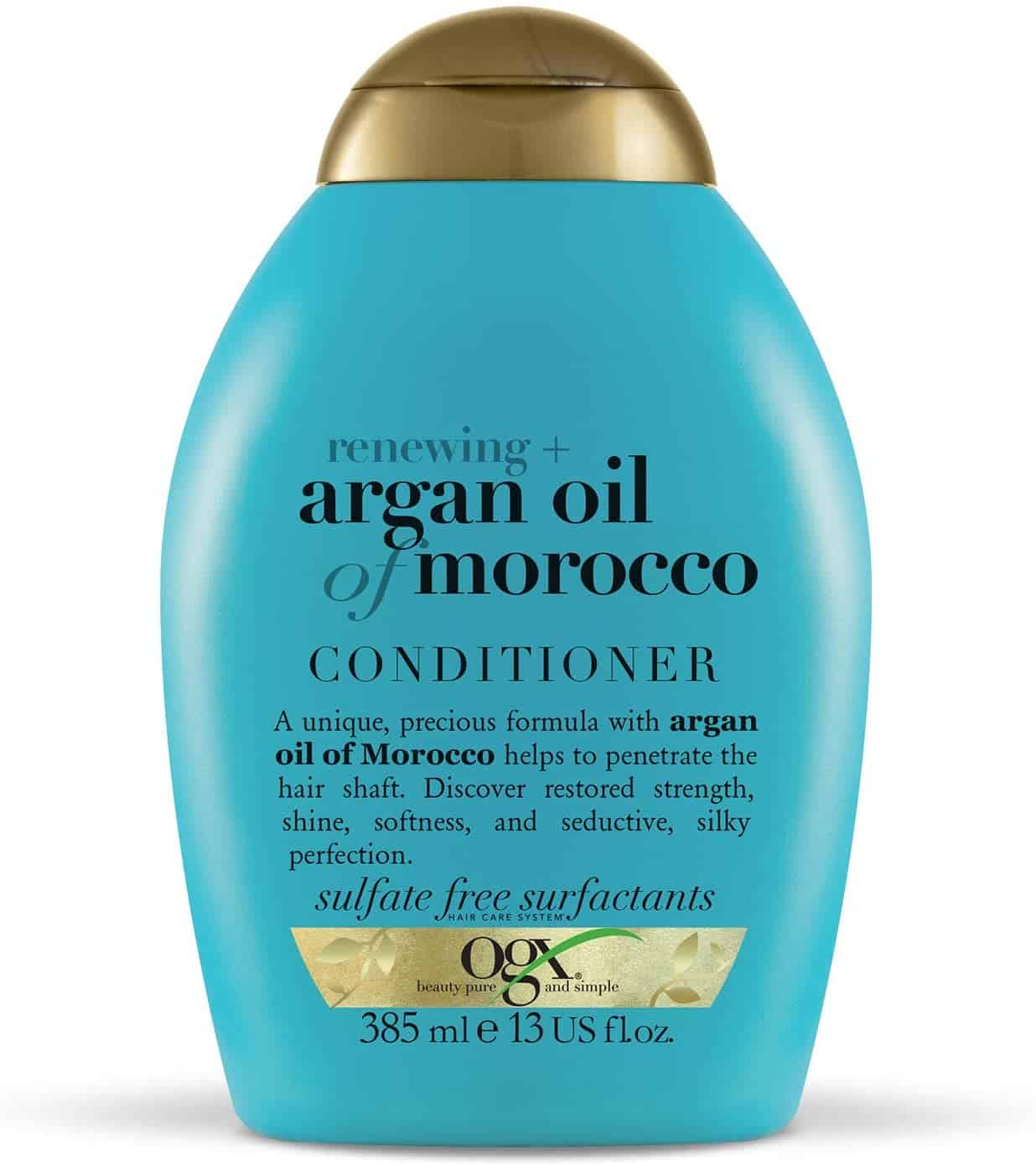 8. OGX Argan Moroccan Oil Conditioner for Dry Hair
Best Budget Conditioner for Hair Extensions
Highlights –
Infused with Argon Oil
Budget Under £5 
Sulfate Free
Use with Shampoo from OGX
Detangles hair extensions
instant healthy hair treatment
Nourish and detangle, with this precious blend infused with Argan Oil sourced straight from Morocco.
This thick and creamy formula helps to strengthen and smooth to release its silkiest potential.
A best-selling conditioner that uses an ancient beauty secret ingredient to renew and restore? Perfect for your human hair extensions.
Directions:
What You Do… After shampooing, apply conditioner generously to hair, working through ends. Wait 3-5 minutes. Rinse hair thoroughly.
For best results use in conjunction with other Argan Oil of Morocco products.
This is a conditioner offering you a care and a nourishing blend of ingredients perfect for your hair extensions and all for under £5!
---
Hair Extensions Quick Care Guide
Key Things to Look for –
Ingredients 
The ingredient is an important part of choosing the correct shampoo and conditioner.
Choosing organic and natural shampoos is a great start, as they are automatically gentler to the hair extensions and keep them safe.
Choosing one with no sulfate is crucial, as sulphate strips the chemicals in the extension.
The high level of salt makes them fall out a lot quicker. So, choose sulphate-free and your hair will thank you for it!
Hair Type
Consider your own hair type before purchasing your shampoo and conditioner.
The type of your hair will rub off on your hair extensions, determining what hair type your extensions will be.
If you have greasy oily hair, then in the end your hair extensions will be the same.
So, it is important to still buy the best shampoo for your hair to keep your hair extensions healthy.
Quality 
Consider the quality of the brand before purchasing any shampoo and conditioner for your hair extensions.
If you have spent a lot of money on your extensions but then buy a cheap shampoo and conditioner to care for them, then they are not going to last as long.
How to Wash your Hair Extensions –
Be Patient
It is important if you choose to have glue in extensions you do not wash your hair for at least 3 days.
If you wash it before the extensions are fully set in place, then you risk weakening the glue and loosing hair from the extensions.
If you have clip in extensions that you can simply add in and remove, we suggest taking them out when having a hair wash and simply washing your extensions separately.
This way you can really scrub the scalp and remove any dead skin or dirt from your hair.
If you have had them professionally fitted such as micro rings, it is still suggested to be gentle when washing your hair with these in, to make sure you do not weaken the attachment part of the extension.
Use Warm Water
It is recommended to use lukewarm water not extremely hot water as this can cause damage to extension, especially the synthetic type.
Avoid Using Heated Tools
Its important you understand the type of extensions you own. Using heated tools like hair dryers and hair straighteners on human hair is no problem at all and will not cause any damage. 
Whereas 'most' Synthetic style hair extensions will melt at the first sign of this type of heat.
Not all Synthetic hair will melt, as some will be heat treated and will be safe to style with this amount of heat, make sure you check before using any tool on your extension.
Do Not Sleep with Your Hair Wet
Its important to dry your hair before sleeping as this is when you are most likely to cause tangles in your hair when you are laying on it.
Leaving it wet and laying on it only makes matting and tangling worse.
Frequently Asked Questions –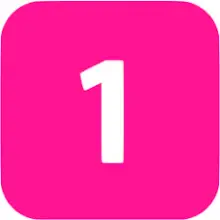 Can I use Normal Shampoo on My Hair Extensions?
Yes, its likely you can use your own shampoo on your extensions, or simply a shampoo you may have in your house.
If it is a gentle shampoo like baby shampoo, then it is likely to have no damaging ingredients within the shampoo.
If the products are sulphate free (which many are), you are safe to use it on your extensions.
Why do my hair extensions get matted?
There are a few reasons why your extensions are becoming matted. If they become dry and frizzy over time, then this will encourage the tangles. This can be sorted with a simple hair mask to regenerate the hair.
It could also become more matted when the hair is loosing its natural oils, which could mean its time to buy your next set.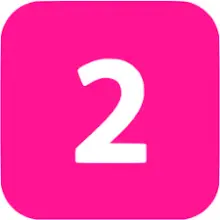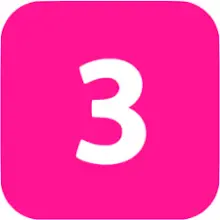 How often should you wash your hair with hair extensions?
If you have Synthetic hair extensions, it is suggested you wash your hair every 30 wears (as little as possible).
Or if they become tangled and matted before the 30 wears you may need to give in and wash them before.
If you have Human hair extensions, then you need to wash and treat them as you would your own hair.
This differs depending on your hair type whether it is dry or greasy and how often it needs washing, so this is down to personal preference.
If you Have Hair Extensions Should You Sleep with Your Hair up or Down?
It is better for your extensions if you can go to sleep with your hair tied up, as many extensions are delicate, and it does not take much for them to tangle and become matted.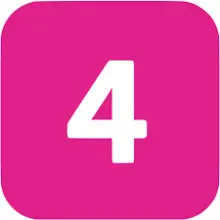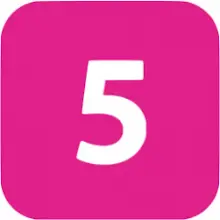 Can you brush your hair when you have extensions?
Yes, it is important to brush your hair daily when you have extensions, but its important to never brush your hair wet, as this is when your extensions are most susceptible to breakage.
It is also recommended to use the correct brush with your hair extensions or even a wide tooth comb to make sure you do not pull out any hair whilst brushing.
Conclusion
Looking at the shampoo and conditioners we have recommended, there really is a product for everyone no matter what type of hair extensions you have.
We also have reviewed different types of price ranges and different hair types. So, find your hair type and your budget and choose your extensions new best friend.