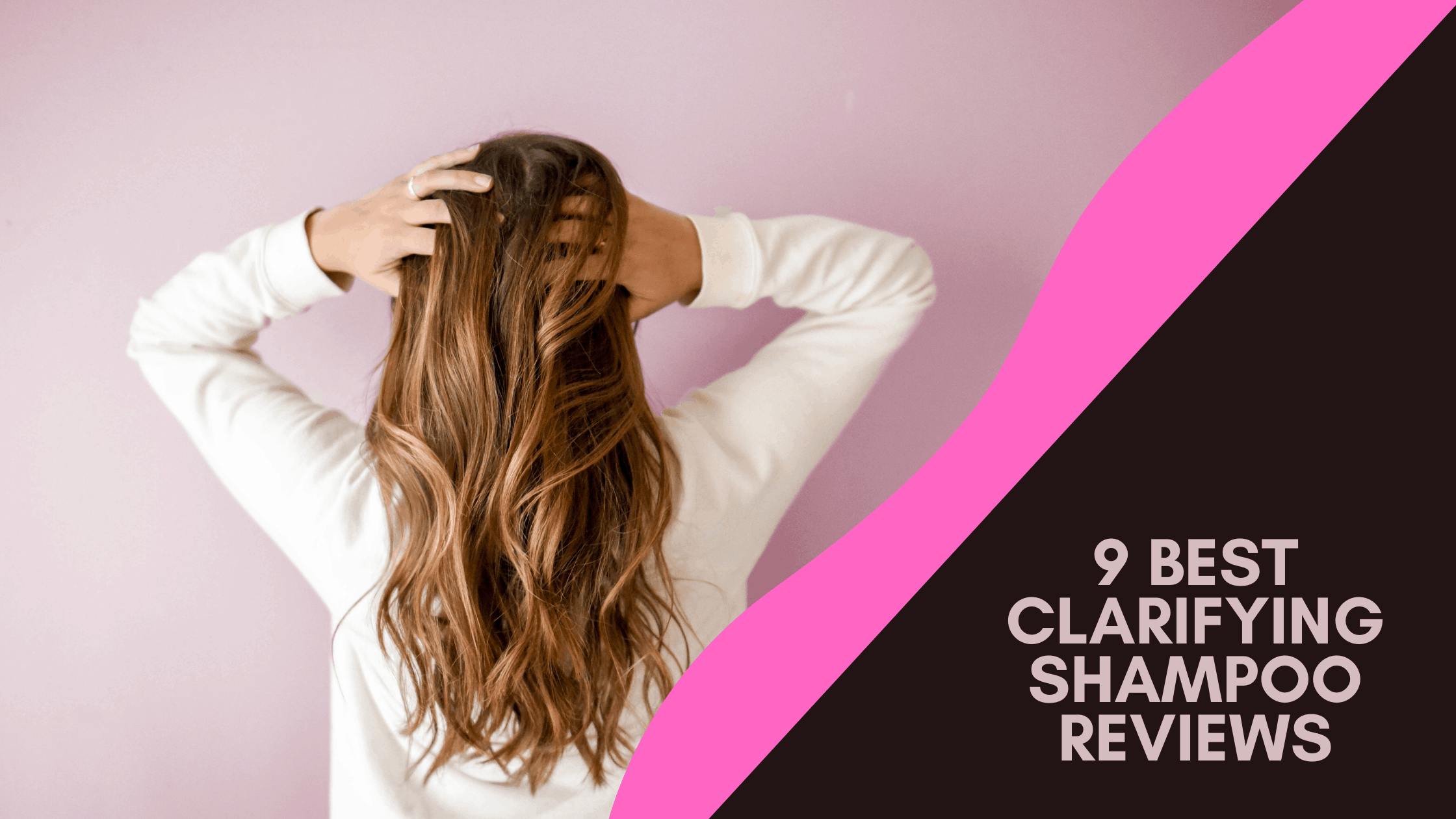 9 Best Clarifying Shampoo UK (Keep Your Scalp Clean)
Would you go all year without cleansing your face? 
GROSS right?
Yet, many of us have never actually cleansed our hair. EVER. Although washing your hair keeps your hair clean and smells nice, it doesn't remove the products that build up over time in your hair. 
Sometimes to replenish your hair, all you need is a good detox for your hair, stripping all the sweat, products, and dirt from your hair. 
With so many clarifying shampoos available on the market we really have put them through their paces, with 40 hours of rigorous analysis, comparing 30 models to make sure they lived up to expectations. We are sure we have found the best.
We have put together this guide, compiling all the relevant clarifying shampoos reviews in one place. 
9 Best Clarifying Shampoo UK Models (In Order)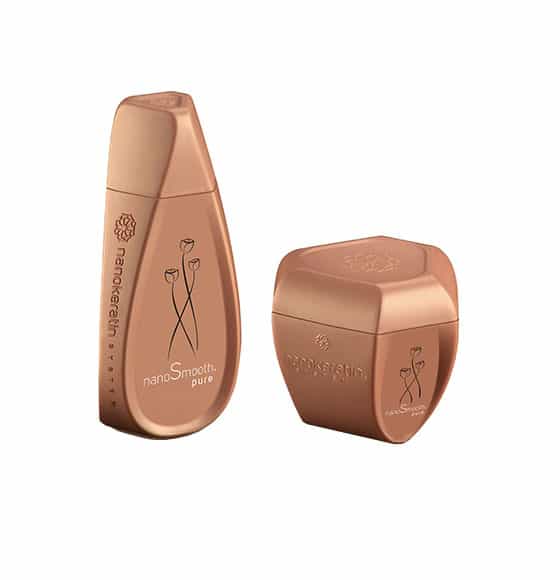 1. Nanokeratin Nanosmooth Pure Replenish Bundle
Top choice of clarifying shampoo
This replenish shampoo is specifically designed for balancing and refreshing hair. It helps to keep your natural ph levels balance whilst removing all the build up of products and dirt. 
The Replenish Mask is perfect for encouraging hair growth and refreshing hair strands and scalp.
This two pack will guarantee a hair detox and with great value for money. If you are vegan you may want to check out our next model 72 hair vegan shampoo. 
---

2. 72 Hair Vegan Clarifying Shampoo
Best Vegan Clarifying Shampoo
The 72 hair vegan clarifying shampoo has been formulated to help remove the build up of natural oils, styling products, silicones and chlorine.
Not only is it suitable for all hair types it is cruelty free making it completely safe for vegans to use. 
Although you are paying around £25 for this product, it's great value for money, 1000ml bottles will last you a very long time.
It is easy to use, simply massage into wet hair and rinse well. But if you are on a budget this is not a problem just check out our budget clarifying choice below.
---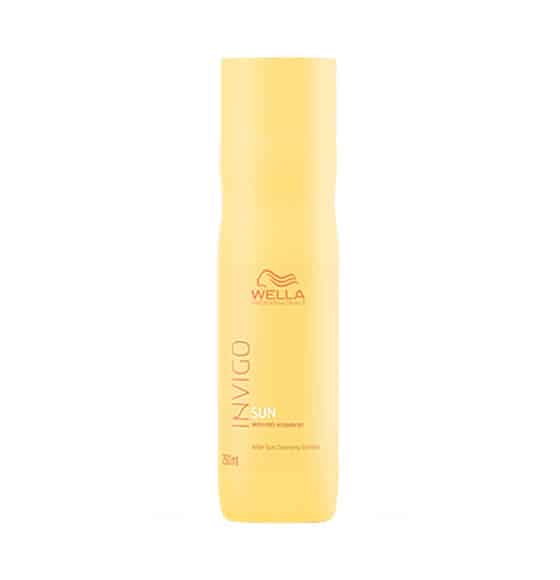 3. Wella Invigo After Sun Cleansing Shampoo
Best Budget Clarifying Shampoo
The budget gentle cleansing After Sun Shampoo created by the well trusted hair brand Wella, helps to remove build-up of sea salt and sand. 
This is a great option if you find your hair needing a detox more often throughout the summer months. This shampoo will leave your hair soft and shiny.
Coloured hair ? don't panic, we have just the right clarifying shampoo for you below.
---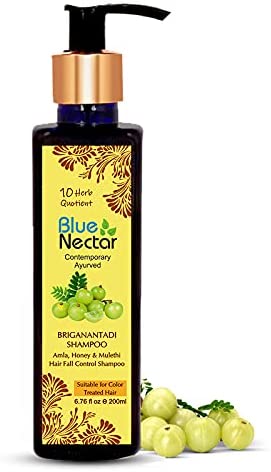 4. Blue Nectar Hair Fall Control and Healthy Scalp Hair Cleanser Shampoo
Best clarifying shampoo to remove colour
This Blue Nectar clarifying shampoo is here to impress you and your hair.
Not only is it here to naturally detox your hair to help retain moisture which will help to prevent split ends and reduce the chance of dull and damaged hair. 
It's also there to help reduce hair fall when used regularly. Simply massage into your scalp to get the best results removing dead skin cells and any dirt from your scalp.
Coloured hair especially can get dull and dry so using the correct cleansing product is essential.
---

5. Bees of Britain Natural Clarifying Shampoo
Best Natural Clarifying Shampoo
Bees of britain natural shampoo will not only give you top results, it's overall one of the best natural shampoos we have reviewed. Its cruelty free, no harmful chemicals with no animal testing included.  
You'll be pleased to hear they also keep their packaging to a minimum, they do not use boxes or leaflets, and only use materials that are reusable and recyclable.
Its main ingredient Apple cider vinegar removes dirt that damages hair and will help get rid of sticky residue, product buildup, and dead skin cells in your hair. An all round great product for cleansing your hair. 
---

6. Paul Mitchell Clarifying Shampoo
Best Clarifying Shampoo for Curly Hair
This Paul Mitchell Clarifying shampoo is made to detox your curly hair. This particular brand is known for its ability to remove chlorine and any impurities. It will help to wash away any iron, minerals and products. 
You will find if you have curly hair you tend to use products in your hair more regularly to support your curls, therefore the build up of product is worse, so it is recommended you use this shampoo weekly to keep on top of your hair's health. 
---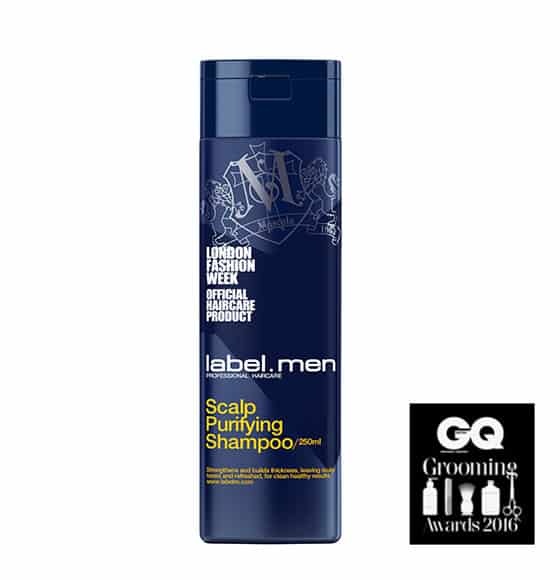 7. label.men Scalp Purifying Shampoo
Best Men's Clarifying Shampoo
It is just as important to detox your hair if you're a man as well as women. The elements complete and micronization technology ingredients is a key compact to leave your scalp toned and refreshed. 
To awaken your senses this Label.men shampoo leaves your hair with a nice strong menthol scent, so be sure to use this alongside your normal daily hair routine.
Be sure to complete your order through Toni & Guy as currently they are offering a free tote bag with every 2 Label.man products (we all love a freebie). 
---

8. Degrease Shampoo for Oily Hair Care
Best Clarifying Shampoo for Oily Hair
The formula is one of the very best if you suffer from oily hair. You can feel like you want to avoid too much product in the hair but actually if you are using the correct products for your hair type, your hair will be fine (Trust me). 
This natural treatment has been claimed to be the best degreasing shampoo for oily hair. It will help to remove oil and grease build upon your scalp.
It is extremely gentle and effective to your hair follicles, its natural shampoo is safe, paraben free and sulfate free (WIN WIN). 
This brand also offers a money back guarantee if you are not happy with this clarifying shampoo, amazing right?.
---

9. Osmo Scalp Therapy Detoxify Shampoo
Best Hair Detox to Remove Build Up
Rosemary and Tea Tree extract is the key component in this detox shampoo as it's known to gently lift product build up without stripping moisture. Designed to deeply cleanse the hair but leaving your hair shiny and healthy. 
Available in two different sizes from amazon therefore if you're not fully sure then you can try the smaller, cheaper version first.
Read Here: Protect Your Hair With the Best Shampoo for Hard Water
---
Conclusion 
Hopefully with all the top clarifying shampoos found for your hair above, there is one that suits your hair whether you are on a budget, vegan, curly, straight we really have found a product for all. 
Is there any area we have not covered? Or any questions about our chosen shampoos, feel free to contact us. We love to hear from our readers.