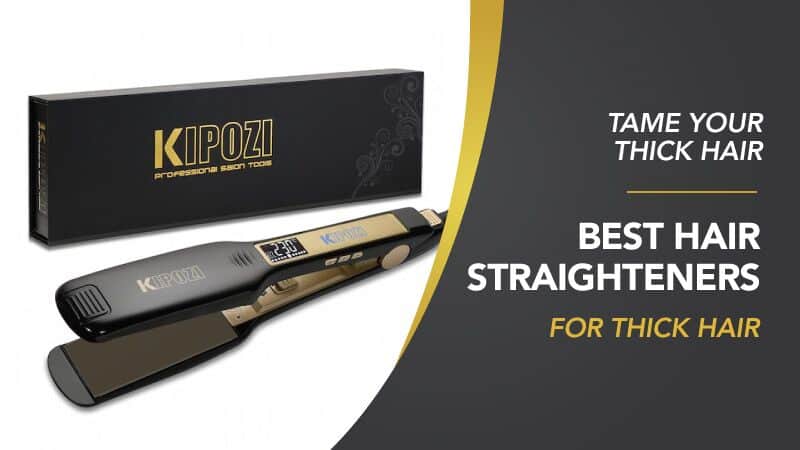 Tame Your Thick Hair – Best Hair Straighteners for Thick Hair UK
First of all, are you looking for the Best hair straighteners For Thick Hair that will help tame your thick, difficult, time-consuming hair? We are here to help.
Thick hair can be beautiful to look at but it can be very hard to maintain.
Especially if you prefer your hair to be straight and well maintained when you have thick, frizzy out control hair.
In addition, this seems to be a real problem that people have when trying to purchase a suitable pair of hair straighteners.
Make sure that the hair straighteners meet your hair's particular needs. Therefore when you have thick hair you need to consider the different aspects that can make them suitable for your needs.
With so many straighteners available on the market, it is hard to know which will suit thick hair, this is why we really have put them through their paces.
With 40 hours of rigorous analysis, comparing 30 models to make sure they lived up to expectations. We are sure we have found the best.
Read our top picks below for the best hair straighteners for thick hair.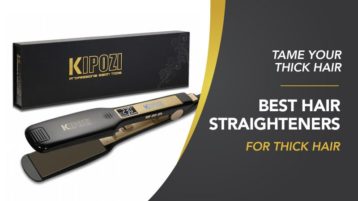 Best Hair Straighteners for Thick Hair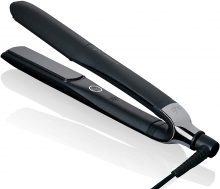 1. GHD Platinum+ Styler Black Professional Smart Hair Straighteners
Editors Pick – Best Hair Straighteners for Thick Frizzy Hair
Highlights –
One stroke styling
20% more shine
Sleep mode
3 year warranty
Quick and versatile
Recognises hair thickness
The GHD Platinum+ styler is a relatively new design to the collection and really does offer everything from smart technology to one stroke styling, it will amaze you (IT DID ME).
The Good
This styler is programmed that when it starts to style your hair it recognises the thickness of your hair and the speed you are styling, giving out the correct heat and pressure – it's all very clever. 
It is easy to use to style with its wishbone hinge and round barrels which enables you to style your hair in curls or waves with no damages or snagging whilst styling. 
The modern, sleek design is perfect for versatile, snag-free styling.
With precision-milled plates containing ultra-gloss coating deliver instant frizz-free styling and 20% more shine.
The Not So Good 
This ghd styler only comes with a UK plug instead of a worldwide option. 
Our View
We seriously love this product, and although on GHD and Amazon it isn't far off £200, on Toni & Guy we have found these hair straighteners for nearly £30 cheaper and still with free delivery. 
It really is everything you would want to style your hair all wrapped into one hair styling tool. 
Good For:
One Stroke Styling – Ultra-zoneTMpredictive technology recognises hair thickness & speed of styling 
Smart Styler – Monitors heat 250x per second to maintain 185ºC optimal styling heat settings for 70% stronger hair*, 20% more shine** & 2x more colour protection.
Styling – Unique wishbone hinge and round barrel enables versatile, snag-free styling to create sleek locks, curls, flicks or waves.
---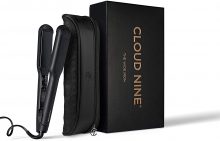 2. Cloud Nine The Wide Iron Hair Straighteners Gift Set
Best Hair Straighteners with Ceramic Plates
Highlights –
Ideal for long, thick hair
7 Heat Settings
Ceramic coated plates Heat Technology
Carry Case & Protective Heat Guard (Included)
Are you looking for the best hair straighteners for natural afro hair?
This Cloud nine straightener has cutting-edge technology which lets you switch between high, medium and low-temperature settings with one touch.
Whether you want to create smooth and sleek styles, flicks, curls or achieve the perfectly straight, there's iron for your hair.
The Good
The glossy, black mineral-infused ceramic plates even give an extra shine every time you use them.
With 7 different heat temperature settings, you can choose the temperature to suit your style and your hair.
With the clear LED display, you'll always know what level of heat you're applying to your hair.
The Not So Good 
This kit only comes with a 2 pin plug, so if you want to use them in the UK then you need to get an adapter.
Our View
Ceramic is a well-trusted plate and give top quality results especially when you are searching for those tougher hair types, like thick or Afro-Caribbean hair.
Good For:
Ceramic plates – Top quaility plates to give the best hair straightener results 
7 heat settings – with 7 different temperature settings available this means there will be the correct settings for your hair type
Styling – great for styling your hair, curls, waves and all of the above.
---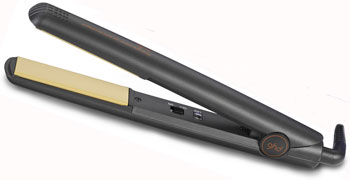 3. GHD IV Styler
Best GHD Hair Straightener for Thicker Hair
Highlights –
Trusted Brand 
Healthy results 
Good for thick, curly and afro hair types 
Ceramic plates 
Lightweight
The GHD IV styler , this is without a doubt the most ground-breaking straightener that has the ability to style fast but with less heat.
The GHD IV Styler was named "Best Flatiron" by Allure Magazine in their coveted Best of Beauty Awards.
GHD IV styler offers unprecedented styling performance and delivers gorgeous shiny, healthy results that last up to 12 hours longer.
The Good
Although this is the higher end of the price range when considering the amount you want to spend on a pair of straighteners.
At £100, these straighteners will show you the high end in the straightening range, it will be well worth the money.
These straighteners are particularly good for all different types of styling due to its round barrel which gives it the ability to create curls, waves and straight styles.
This latest model of the GHD is well known for its ceramic heater technology plates which gives it the ability to make light work of styling the toughest textures, such as very thick, curly or afro hair.
The Not So Good 
We could not find any negative feedback for these straighteners… Bonus!!
Our View
The high technology ceramic plates keep the straightener at a constant temperature to avoid hot spots which damage your hair.
Let's say the GHD IV Styler is the 'Ferrari' of the straightening world.
Click here to read the full review on the GHD iv styler review.
Good For:
Styler – Great for styling no matter your hair type, these will tackle your hair.
Ceramic Plates – this means you will avoid any hot spots and prevent damaging your hair 
Round Barell – Great for curls and styles due to the rounded barell of the straightener.
---

4. Remington Shine Therapy Advanced Ceramic Hair Straighteners
Least Damaging for Thicker Hair
Highlights –
Advanced Ceramic coated plates
9 temperature settings
Fast heat up in 15 seconds
Floating plates for even pressure 
Many people are saying that the Remington S8500 Moroccan Oil Shine Therapy Straightener might be the top hair straightener for your thicker hair.
But is it? Let's find out!
Right from the start Remington S8500 Moroccan Oil Shine Therapy Straightener comes with a great professional hair straighteners design.
It looks a lot better than other models and the fact that it's a Remington speaks a lot about the quality you will receive with this product.
The Good
The heating process is also fast (only 15 seconds) and very reliable but in the end, this is what we're aiming for quick and easy hair straightening.
If you would like to continue to read the full review on the Remington shine therapy straightener then click here.
The cable is nice and long so no need to crouch on the floor next to the plug socket.
The on/off and temperature variation buttons are on the side which prevents you from accidentally turning down the temperature.
The Not So Good 
Few customers feel these tend to pull a little on your hair whilst straightening. 
Our View
The visuals are very good and the attention to detail is quite extraordinary which we like a lot.
The product also comes with a digital temperature display that makes its use very professional and easy to use, as it shows you the exact temperature you would like to choose for your hair type.
Good For:
No Hot spots – Floating plates for even pressure on the hair 
Quick Heat up – This straightener only takes 15 seconds to heat up. 
Versatile – 9 temperature settings for all those different types of thick hair out there. 
---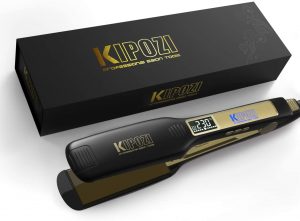 5. KIPOZI Professional Hair Straightener
Best Budget Hair Straighteners for Thick Hair
Highlights –
Adjustable heat settings
Rounded edge design
Leaves your hair shiny and silk smooth
8 foot heavy duty swivel power cord 
auto shuts off
This kipozi professional hair straightener is one of the most professional type hair straighteners for a budget price.
This way you get TOP VALUE products for low budget prices. These are great to use as you can use them on your hair wet or dry.
The Good
KIPOZI Professional Titanium Straightener flat iron is made with the user's comfort in mind. Simple temperature control and auto shut off after 60 minutes.
Titanium made plates give a tighter press and even distribution of heat.
You can flat iron your hair with less fizz, more smooth or shiny.
Also suitable for thick, curly hair and wavy hair type. The LCD display is clear to read.
The Not So Good 
There are no bad reviews found. 
Our View
These wide plate hair straighteners will not disappoint your hair.
It is easy to use, with its 8-foot heavy-duty cord you are sure to be free reign whilst styling your hair.
Good For:
Versatile – Suitable for slightly wet or dry hair 
Ajustable Temperture – Adjustable temperature up to 80℃/230℃. Intelligent safety heat settings fall down and auto shuts off.
Easy to use – 8 foot heavy duty swivel power cord ,no tangle. 
---
Frequently Asked Questions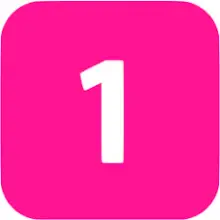 Is titanium or ceramic better for thick, difficult hair?
Although ceramic is good for thick natural hair, as it is a top-quality material for your plates. 
It is thought that titanium is the best material for frizzy hair, it can heat up quickly to high temperatures, helping style your hair the best way possible.
Are Wide Straighteners better for Thick, Frizzy Hair?
Yes, wide straighteners are much better for straightening thick hair, as they have a wider area of heat this helps to cover a larger thicker amount of hair at one time.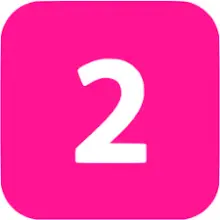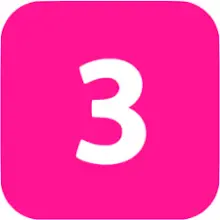 Is it Necessary to use Heat Protectant before Straightening Thick, Difficult Hair Types?
It is necessary to use a heat protectant before straightening your hair to make sure you dont cause any damage to the hair follicles when using heat. 
Conclusion
With all the options out there, it can be nearly impossible to choose the right iron for you.
For thicker hair though, your best option is almost always going to be ceramic coated plates and a high-temperature setting.
We hope we have narrowed it down enough for you to be able to have an idea of which straighteners to choose for your thicker hair. 
Happy choosing !!