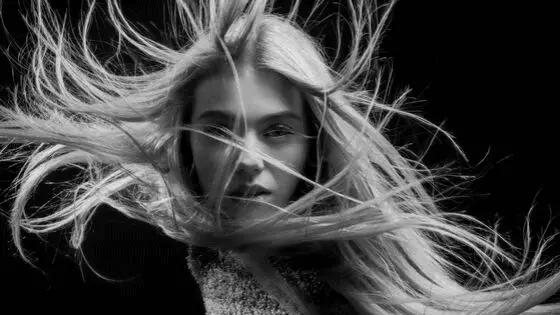 Best Hair Repair Products
Why is hair important to us? What is the impact of perfect and beautiful hairs in our lives? Hairs lie among things which people notice first and have a lasting effect on people. With beautiful hairs, you automatically feel confident about yourself. In order to get gorgeous hair, you need to plan a hair-care routine and use appropriate products.
Every day, we see new hair products launching by renowned brands all over the world. The formulas are enhanced to provide shiny, beautiful and robust hairs which can resist the harshness sun and wind.
We consider expensive hair products to give us 100% results; this is not necessarily the case. Though hair products are expensive, what matters more is they are according to your hair texture.
Best Hair Repair Products

A woman's beauty lies in her hairs – damaged hair will cost you more than just an impression; it will cost you confidence as well. There are multiple hair products launched in 2019, and there are many more to come. We have combined a list of products launched in 2019, which will assist you in repairing damaged hair. There are a few products which you must apply on hairs to get a glowing look.
Shampoo
Like every other case, shampooing has a lasting effect on our hair. Both of the things matter: the product and application. There are countless shampoos available in the market; you can purchase these hair products by using discount and voucher codes. Choosing the perfect shampoo for hair is a challenging task.
First and foremost, you must know your hair type: whether they are dry and brittle, oily, or normal. After classification, search for shampoos that will work fine with your hair type. There are few we have mentioned below, such as:
L'Oreal Paris Smooth Intense Shampoo: Constituents of shampoo matters a lot – essential oils, chemicals, proteins, and other such elements. This shampoo consists of Argon oil (also knowns as liquid gold), silk proteins, and perfect cream formula. Apply this on your damaged hair and see the results yourself.
Garnier Ultra Blends Mythic Olive Shampoo: An amalgamation of olive oils and vitamin E which will repair dullness and frizziness converts into shiners and softer hairs. A perfect moisturiser which will not break your bank, but will give hair better than before.
Dove Intense Repair Shampoo: To eradicate roughness and repair your hair; this is a good shampoo. Manufactured with the nutria-keratin formula which has one purpose of serving: repair damaged strands. It revives each strand and helps shield your hair against further damage. It will quickly repair split-ends, making hair smoother, stronger, and better.
Conditioner
Every hair product has a unique attribute; skipping any one of them results in damage, dry, and dull-looking hair. Conditioner is essential – when you do not apply conditioner, repairing damaged hair and initiating the revitalising process. Numerous people considered shampoo just a soap, and conditioner just something unimportant. The fact is, those who do not apply proper conditioner or tries to save money on them ends up with damage hair beyond repair. We have mentioned some of the best conditioners available in 2019 for repairing the hair damage:
SheaMoisture Purple Rice Water Strength + Color Care Conditioner: A misconception linked to this conditioner is that it can only be applied on dyed hair. No, and those of us who have personally used it, have a perfect idea of why it is the best conditioner. Apply this on every wash, and you can feel the smooth and soft texture instantly.
Pantene Advanced Hair Fall Solution Total Damage Care Conditioner: Each conditioner is suitable for specific hair type, and this conditioner evolved into an innovative formula which comprises of Pro-V vitamin and rice water. The conditioner repairs damage done to hair from daily activities while nourishing them from root to tip and providing it with long-lasting protection.
Herbal Essences Hello Hydration Moisturizing Conditioner: The objective of any conditioner is to provide all the necessary nourishments which our hair lost due to a number of reasons. With Herbal Essences's conditioner, your hair will get back the lost touch and texture they once had. Opulent hydration, creamy formula infusing Hawaiian coconut substances while adding orchid excerpts. The conditioner is like a thirst-quencher for your hair and will retain its hydration, maintaining the silkiness and smoothness.
Hair Masks
The sudden gain in hair mask's popularity is mind boggling. They are unique hair treatments that have formulation with high-levels of concentration of hydrating constituents, containing essential oils and butter. Comparing with a shampoo or conditioner, both of which merely coating surface of the hair and vanishes in a short time period. The objective of these masks are to maintain the shine and make them healthy with hydrating elements and displaying impressive improvements. Some of the best hair masks are:
Kérastase Blonde Absolu Anti-Brass Hair Mask: There are various kinds of hair masks treating different hair types and colour dyes. Dyes are harmful to the hair as they tend to make strands dry and damage; this mask is perfect for those with dyed hair colour. Packed with hydrating materials such as hyaluronic acid and edelweiss flower to nurture weak and discoloured strands.
Kiehl's Sunflower Color Preserving Deep Recovery Pak: Though many of us do not know this, this is basically a sunscreen pack. Yes, there are sunscreens available for hairs as well, and this one is by far the best. Blended with sunflower and apricot oils, and various nutritious vitamins; it protects our hairs from damages caused by the environment and preserve hair's colour.
 Christophe Robin Masque Fixateur de Couleur: Effective fusion of wheat germ oil, honey extract, and pro-vitamin B-5, this mask will return the lost glow and nourishment to your hairs. Free of substantial silicones and parabens, there is one drawback – the scent is intensely herbal, which means a little bit acrid.
In a Nutshell
Hair Care is not for women only – men do not want to go out with dry and damaged hair. There are numerous environmental conditions uncontrollable, but, we can take care of hair, now and then. With appropriate products bearing in mind the condition and hair type; these above mentioned products will assist you in getting back your perfect hair condition.