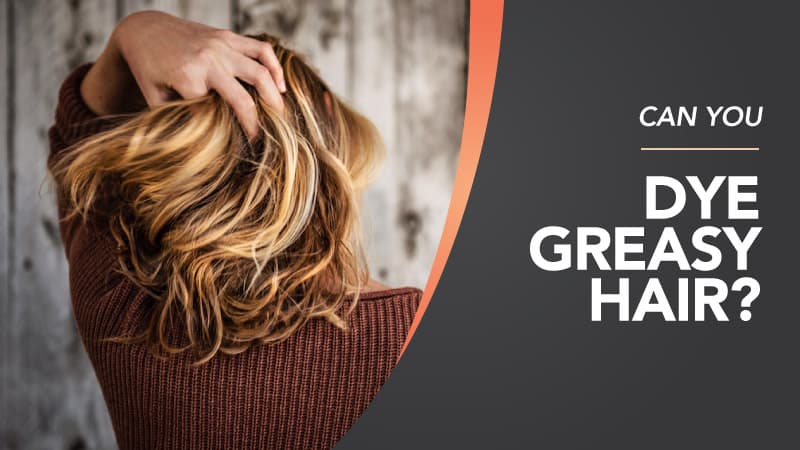 Can You Dye Greasy Hair? (Tips Included)
It always feels a little awkward to go to a hair salon with greasy hair.
But wait, they are about to wash it for you, so what's the problem? 
Well, what if we told you that leaving your hair a little oily was actually a good thing? You might not believe me, but it's TRUE!
So the question is can you dye greasy hair? The truth is that a little grease can go a long way when you are colouring your hair – it just depends on the situation and the kind of dye you are using. 
Ready to feel good about strolling into the salon with hair that's soft with grease? You're welcome in advance for what you're about to discover. 
Can Hair be Too Greasy to Dye Your Hair?
Yes and no. 
It may surprise you that having hair that's a little greasy can actually be IDEAL for dyeing hair.
However, a lot of this can depend on what you are doing to your hair – let's run through a couple of examples. 
If you are using a semi, demi, or entirely permanent hair dye combined with a developer lower than 20 volume (these details will be on the hair dye box).
It is better to ensure that your hair is CLEANED with a clarifying shampoo the day before.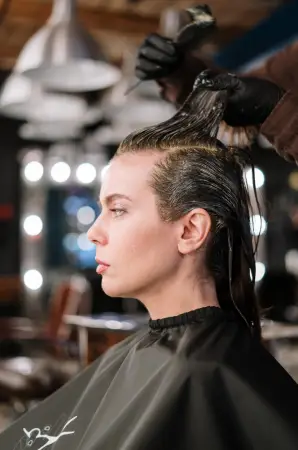 Not sure which clarifying shampoo you should be using? Looking for a shampoo that's GOOD for your hair and the environment?
Look no further than 99% Natural CLARIFYING SHAMPOO! This PH 5.5 balanced shampoo is non-toxic, 99% NATURAL, and plant-derived. It's also low lather, so it's gentle on your scalp and won't leave any residue behind.
Plus, apple cider vinegar helps REMOVE dirt and dead skin cells, while aloe vera helps rejuvenate your hair. Don't worry about sacrificing quality for sustainability – with this shampoo; you can have both!
This removes oil and build-up, making it EASIER for the dye to penetrate the hair. Hair Dyes with little to no peroxide in them have a harder time doing their job when they are faced with oils in the hair. 
However, if you plan on using bleach or a permanent hair dye that is combined with a developer that is higher than 20 volume, it's a different story. 
It is BETTER to have hair that is a little greasy for this because it will prevent your hair from losing moisture during the bleaching or dyeing process. 
Of course, you don't want it to be so oily that the colours become diluted, but leaving it to get a little greasy is absolutely ideal here as the product will cut through the oil without leaving your hair dry and brittle at the end. 
Pro Tip: Do note that while it is important to leave your hair a little greasy, you don't want any build-ups in your hair.
This means you should avoid products with the following ingredients before bleaching or dyeing:
silicones 
mineral oils
petroleum oils 
polymers 
It's all about finding the right BALANCE to protect your hair and ensuring that the bleach or dye does the best possible job.
As a result, it is recommended that you don't wash your hair for two or three days before dying – depending on how greasy your hair gets naturally. 
Can You Apply Colour to Oily Hair? 
Yes, you can apply colour to oily hair, but you should also be CAREFUL doing so.
The actual colour in the dye can be diluted if the hair is too greasy before you dye it. 
This can leave you with less than desirable results, especially as the dilution caused by grease can end up lowering the pH level – thus impacting its overall performance and effect.
Pro Tip: Just think about making squash if you dilute it too much the results aren't as nice! 
However, the INTERESTING point is that if you are planning on a lighter hair colour than your natural tone, leaving a little grease on the scalp can help with making the finished colour lighter and closer to your desired result.
The ideal amount of grease to have in your hair before colouring is enough that it feels soft but not so much that it becomes slick.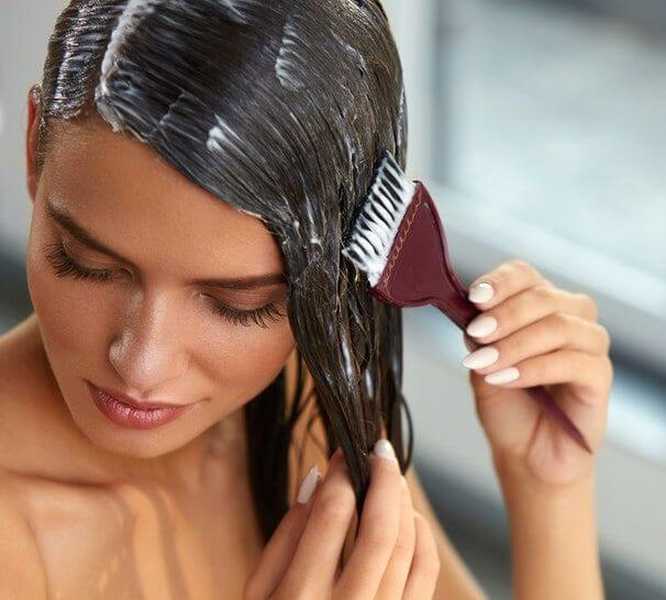 Should You Wash Your Hair Before Dyeing it at a Salon?
The best thing you can do is ask your stylist what they RECCOMEND before dying your hair.
After all, you don't want to turn up and find out that you needed to prepare your hair in a different way.
This is when the awkward-conversation-chat comes into play (did I just make up a new word). 
You will find that while some stylists are different, the vast majority will ask that you don't wash your hair 24 hours before it is dyed by them. 
This ensures that your hair has a GOOD amount of oil to protect it from the harshness of the products being used, keeping your hair's moisture locked in tight. 
At the same time, it won't be so oily that the colour has a hard time taking effect or ends up being diluted. 
Furthermore, those with hair that does not get greasy easily (the lucky percentage of the population) can likely go two or three days without washing their hair and still have the right grease level. Just talk to your stylist first for the best advice. 
How to Prepare for Hair Colouring 
Ready to prepare yourself for your colour session? We have the perfect tips for getting the best results.
Additionally, they are quick and easy to follow, making them EASY to remember. 
#1 Treat your hair right. Make sure you use the right products for your hair.
Treat it well to keep it HEALTHY and SHINY, which also helps to keep it strong when exposed to harsh chemicals like hair dye. 
#2 Where possible, use a hot oil treatment on your hair three days before it is coloured.
This is the ultimate conditioning for your hair, preparing each strand to take on colour effortlessly.
This is the oil treatment that I use monthly on my hair to try and protect it before colouring it.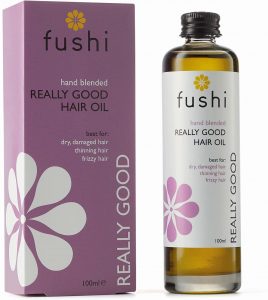 #3 Don't wash it before you get it coloured if using a dye with more than 20 volumes – for the reasons, we have stated previously in this guide.
If you need to wash your hair, use a clarifying shampoo to remove the build-up caused by hair products and skip the conditioner.
#4 Choose the right colour. If you are enhancing your natural tones, never go more than two shades lighter or darker for a finished result that complements both your skin tone and natural hair colour. 
What about after you have dyed your hair? Well, for good measure we thought we would throw in a couple of quick tips for looking after your locks once the colour has been added and you're looking gorgeous.
Take a quick look at these:
Wait 48 hours before washing your hair to allow the colour to settle properly. 
Use shampoo and conditioner that has been made for coloured hair. (I have linked to the shampoo and conditioner I swear by for my coloured hair, yes I like to go red when I get bored of being my natural brown colour.) 
Use weekly hair treatments and colour glosses to help keep it looking amazing. 
Frequently Asked Questions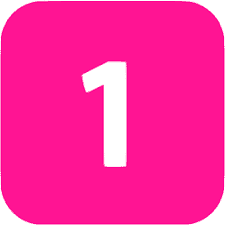 Is Hair Dye Bad for Your Scalp?
No, hair dye isn't bad for your scalp. The good news is that most of the time if the dye touches your scalp, there is no need to worry. 
You will be fine if you have followed the instructions for the hair dye (or your stylist has) and you are NOT allergic to the dye.
As an IMPORTANT side note, your stylist should always do a skin test at least 48 hours before your hair is due to be coloured for the first time with them or when they have changed products.
This ensures that you are not allergic and that an alternative product can be found if you are. 
What Happens if You Leave the Hair Colour on too Long?
If you leave the hair dye in for too long, it can cause your hair to become incredibly DRY and BRITTLE.
In the most severe cases, it can also cause some hair to become loose and fall out. 
Additionally, some dyes may become darker and more defined when left in for prolonged periods, leaving you with unexpected results.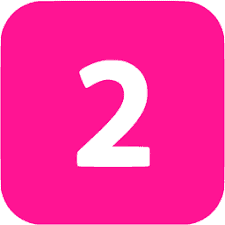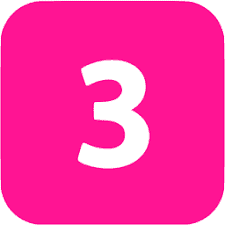 Can You Dye Your Hair with Product in it? 
Yes, you can dye your hair with the product in it. However, it is better if your hair is just a little soft with natural grease as opposed to full of product. 
This is because some hair products can hinder the dye while it is trying to do its job, and it might make the colour of the dye less effective. 
My Hair Gets Greasy Fast, What Do You Do? 
If your hair gets greasy fast, one of the BEST things you can do is stop washing it every day. (easier said than done, I know)
This will help your hair to stay CLEANER for longer. Additionally, you should do your best to touch it as little as possible between washes, increasing the grease. 
Furthermore, you can try using a new shampoo and conditioner, as these are sometimes the biggest culprits for greasy hair.
When you do use conditioner, do so sparingly and only to the ends of the hair to help it avoid getting greasy.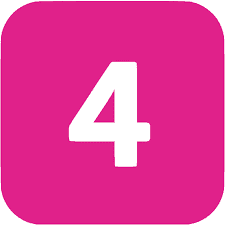 Final Thoughts
Greasy hair can actually be a saving grace when you're having your hair coloured, and it's one of those times when you can stroll out in public without worrying about your hair being a little oily.
It's the perfect protection against chemicals, keeping the follicles and actual hair full of moisture to help prevent it from becoming brittle and dry. 
Whether you are having your hair dyed professionally or doing it at home, all of the advice in this guide is perfect for helping you get the best results so that you are left with hair you absolutely adore.