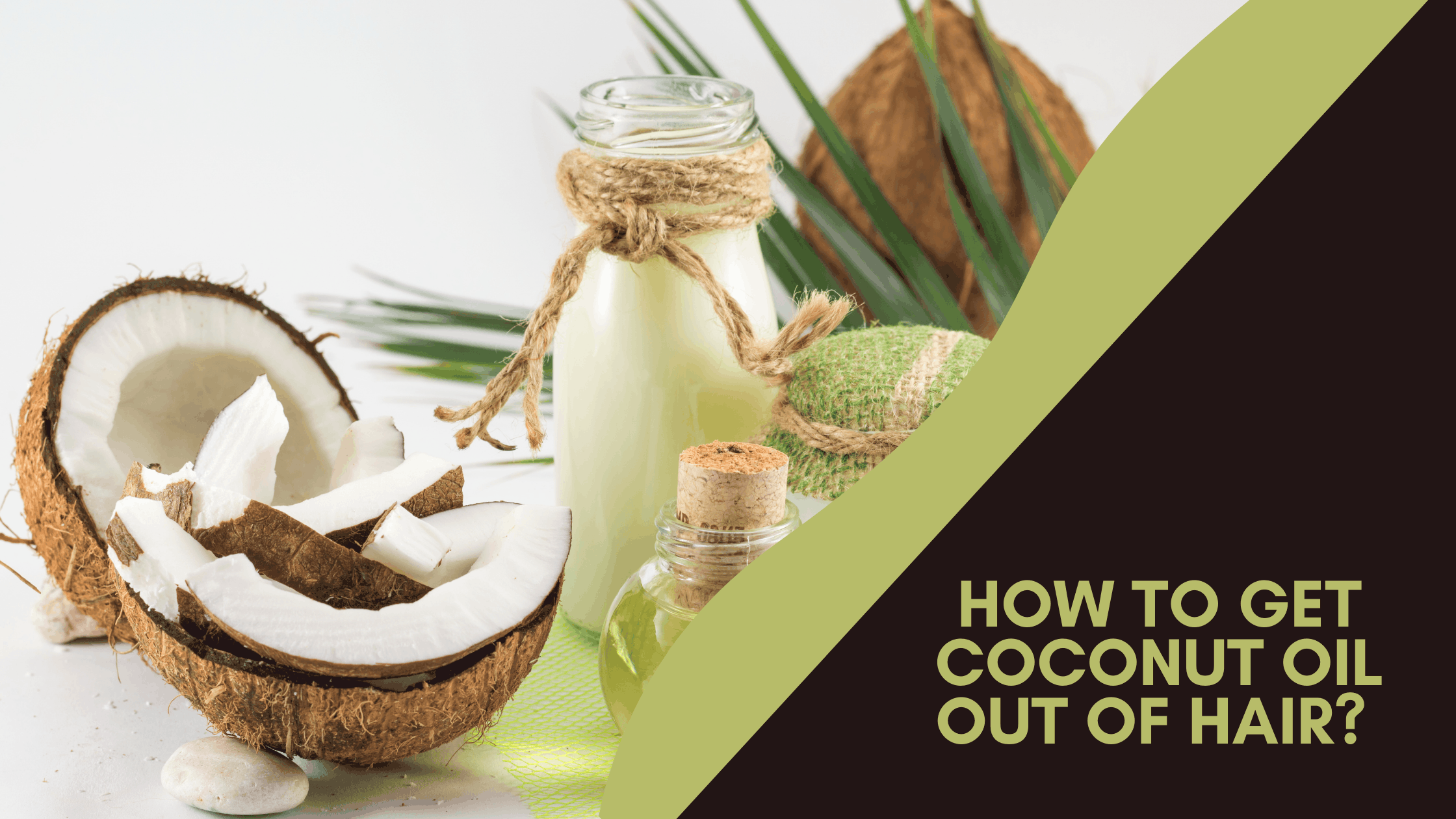 How To Get Coconut Oil Out Of Hair? (Natural Ways)
If you are a health and beauty enthusiast, you are probably a big fan of coconut oil.
Coconut oil is truly a miracle, given its abundance of uses and benefits.
Although it is naturally a very dense and fatty oil, consuming it in small amounts daily is very good for the body. Anyone with dry, brittle, and curly hair should add coconut oil to their regular hair care routine.
It penetrates the hair follicle deeper than any other oil, making our locks thicker, stronger, and shinier. It is also an excellent moisturizer for the skin and scalp. The only downside to coconut oil in hair is that it can be difficult to rinse off, mainly if you apply it in excess. 
Coconut oil residues make the hair look greasy and causes them to clump during cold weather (because coconut oil solidifies at low temperatures). Perhaps you don't mind the smell of coconut oil, but most people around you will not find it pleasant.
Oily hair is not a good look in any season, and it might even make others question your professionalism at work. Furthermore, leaving coconut oil in your hair and scalp for too long leads to decomposition of the organic substance, producing a putrid odour, filth, itchiness, and favourable habitat for bacteria (and other microorganisms) to infest.
Luckily, you don't need to hire a hair care expert to have coconut oil removed for your hair, as it's far more straightforward than estate planning. Instead, you can quickly get it done with several ingredients or products available at home.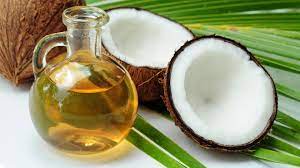 Dry Shampoo
If you're in a hurry to leave home and only have a few minutes to spare, dry shampoo is a quick fix for greasy hair. Dry shampoo will absorb the excess oil and leave your hair refreshed. It will also mask any disagreeable odour and add volume to your previously limp hair.
However, it is essential to note that dry shampoo does not clean your hair, so it is not the ultimate substitute for a hair wash. Occasional use of dry shampoo doesn't hurt, but too much can be damaging. 
Clarifying Shampoo and Conditioner
If coconut oil massage is part of your regular hair care regime and greasy hair is a frequent problem, switch to a clarifying shampoo and conditioner. These products are designed for deep cleaning so that they will eliminate oil residues from the deeper layers of your hair and scalp.
They also un-clog scalp pores by removing oil and other contaminants. However, do not use a shampoo or conditioner with very harsh chemicals, as they tend to strip your hair of natural nutrients and moisture, making them susceptible to breakage. 
Egg Mask
An egg can remove coconut oil from your hair more effectively than any shampoo. All you have to do is break an egg into a bowl (two for long and thick hair) and whisk away.
Apply the beaten egg onto your scalp and hair stands thoroughly; then let it sit for a while or until dry. Rinse off the egg mask with lukewarm water. You can follow with shampoo and conditioner if the egg's odour persists. 
Baking Soda and Warm Water
Baking soda is undoubtedly the number one household cleaning agent for everything. It is safer than commercial cleaners as it is void of harsh chemicals. In addition, baking soda can eliminate the toughest stains and smells.
Thus coconut oil doesn't stand a chance. Take about two tablespoons of baking soda and make a paste with warm water. Gently rub on your hair from root to tip, and rinse with water after 15 minutes.  
Aloe Vera and Lemon Wash
If you are interested in natural remedies to remove coconut oil from Hair, Aloe Vera and lemon juice are two promising options. Aloe Vera gel dissolves oil residues, and the acidity of lemon juice cuts through greasy layers. You can use the two in combination directly on your hair and scalp or mix them in your shampoo for accelerated results.
Alcohol Rinse
Alcohol is an excellent solvent for oil and grease. Among all alcoholic drinks, vodka is most suitable to use on your hair. Take half a glass of vodka in a bowl and dilute it with two cups of water. Pour some of the diluted alcohol over your scalp and soak your hair strands in the rest for several minutes. Rinse out the alcohol with warm water afterwards. 
Fuller's Earth
If nothing else works or seems suitable, try fuller's earth. This naturally occurring substance is excellent for hydrating the scalp, and the clay is highly absorbent so that it will remove all excess oil from your hair.
Make a paste of fuller's earth with warm water and cover your scalp and hair with it. Keep it on for about 20 minutes, and then wash away with warm water. You will be left with clean, odourless, and healthier-looking hair instantly. 
Author Bio
John Adams is a lifestyle blogger who concentrates on health, fitness, and self-development. He encourages readers to fight their fears and overcome obstacles holding them back. He believes that every person can improve the quality of their life by thinking positive and making better choices. He loves to share his insight on life experiences and contributes to various online platforms in the same niche.