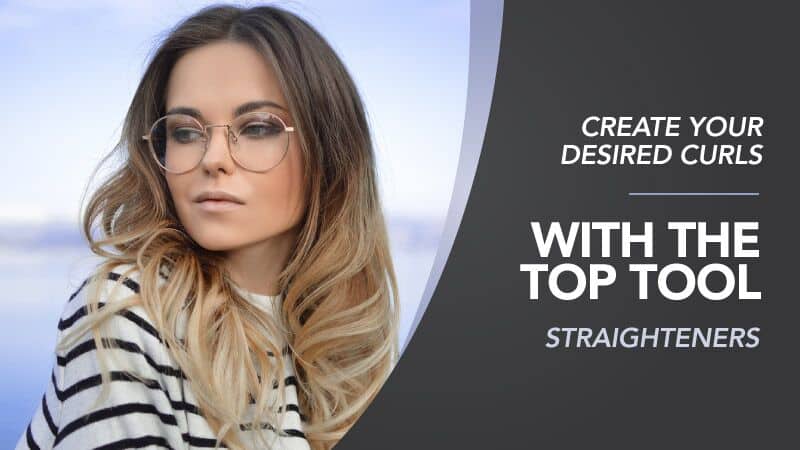 Create Your Desired Curls – With The Best Hair Straighteners for Curling
It is a common misconception that you need to purchase the latest curling tongs to get the latest bouncy curls.
Well your wrong. STRAIGHTENERS can give a fabulous curl you just need to know-how.
It is probably one of the easiest techniques to learn and leaves you with natural, undone and effortless curls. Achieving every girl's dream hairstyle.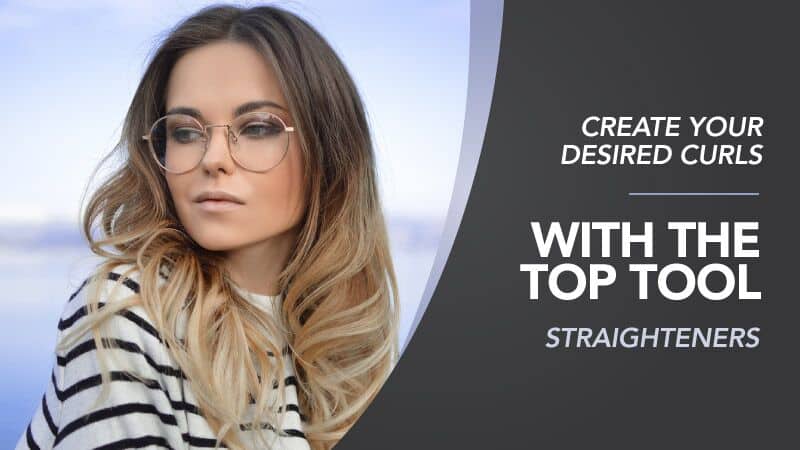 If you're still trying to master the art of curling your hair with your straighteners, then youtube is the best option for you as there are many videos available that will give you a step by step guide.
With so many straighteners available on the market we really have put them through their paces to find the best for curling.
With 40 hours of rigorous analysis, comparing 30 models to make sure they lived up to expectations.
Below are my top 5 picks of the best straighteners for curling your hair. Enjoy.
Best Straighteners For Curling (In Order)
1. GHD Mini Professional Styler
Best Mini for Curling (Editors Pick)
Highlights –
Professional Finish
Smoother Plates 
Cooler and lighter body 
Ceramic Plates 
Sleep Mode for Safety
The Good
This Ghd Mini professional styler is one of its latest models designed for short hair and fringes, therefore the perfect model for curling and styling your hair. 
This model has contoured edges (rounded) which helps to create perfect curls and waves, all with a high shine salon finish.
With ceramic plates, they offer smooth plates to style your hair causing no pulling or damage to your hair (there is nothing worse than straighteners pulling your hair, OUCH). 
The Not So Good 
The price is a little steeper than others but worth every penny for a good quality pair of straighteners. 
Our View
Even though the ghd mini styler is small in size they are most definitely not small when it comes to performance.
The glistening amber plates glide effortlessly through the hair to make straightening on all hair types and lengths quick and easy.
If the GHD mini professional styler has not waved your approval then check our next value model the Babyliss straight and curl brilliance.
Good For:
Contoured edges – Great to create the perfect curl
Perfect Look – High shine salon finish
Travel – Universal Voltage 
---
2. BaByliss Straight and Curl Brilliance
Best Value Hair Straighteners
Highlights –
Stainless steel curve for curling hair
Up to 235 temperture
Advanced ceramics
Extra long plates for styling
The Good
This Babyliss straight and curl brilliance hair product is ONE OF A KIND due to it being designed for both straightening your hair and also having the right design to be able to learn how to curl your hair with this tool too. 
It offers a smooth glide with true titanium plates that gives a superior heat transfer for effortless straightening and quick styling. 
The Not So Good 
Customers didn't have anything bad to say about this product. 
Our View
It is also great value, although the full price is worth every penny, currently, this product is being offered half price on amazon which is remarkable this is enough reason in itself to give it a go (We all love a bargain). 
If the Babyliss straight and curl brilliance has not curled your opinion (i know you laughing), then check out our next model recommended for thick hair the Babyliss Diamonds straightener.
Good For:
Quick – Effortless straightening and quick styling
Perfect Finish – Active ions eliminates static and tames frizz for an ultra-smooth finish
Adjustable – 5 digital temperature settings from 185◦C to 235◦C for lasting results
---
Read here: Best curling tongs for fine hair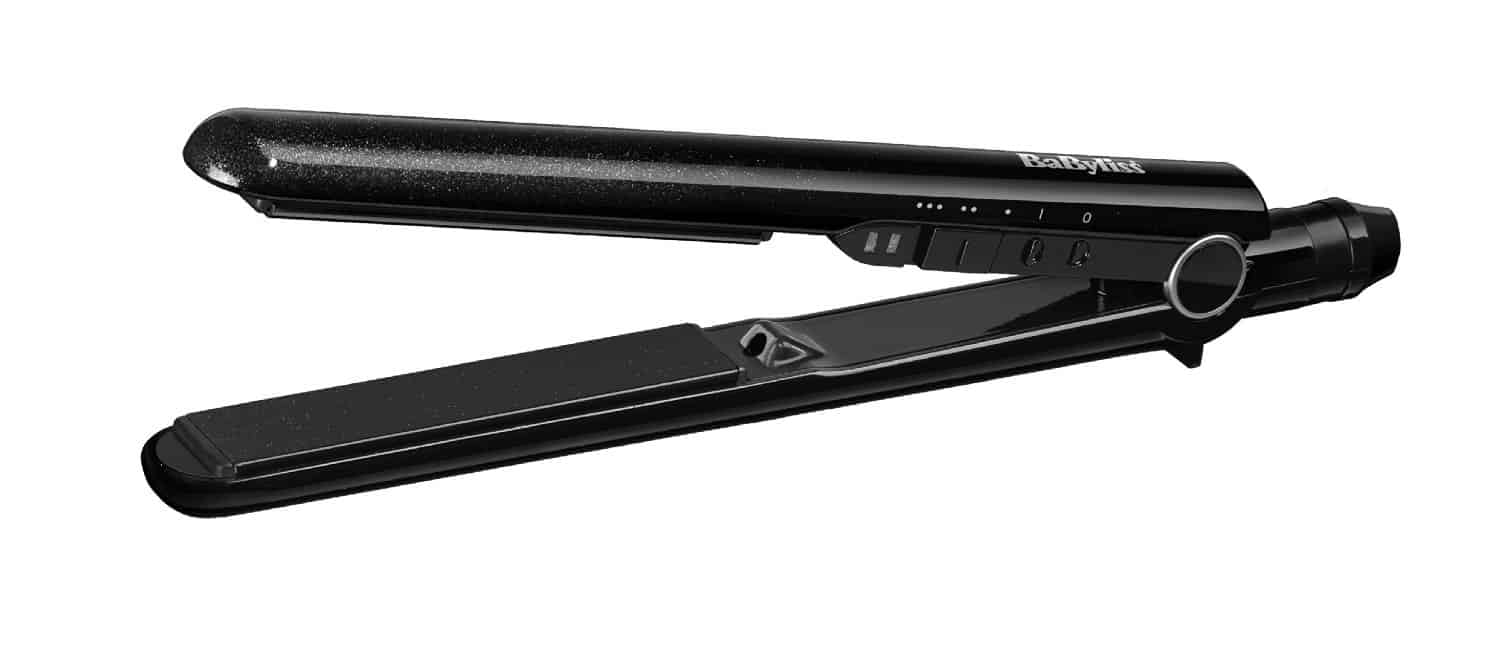 3. Babyliss Diamond Hair Straightener
 Best for Curling Thick Natural Hair
Highlights –
Ideal-glide diamond infused ceramic plates
Frizz-Control technology
Ceramic heat settings system 
Ready in 15 seconds
The Good
The Babyliss Diamond hair straightener is a salon-quality product that offers a Stella performance.
With diamond ceramic infused plates combined with a diamond radiance shine system gives your hair has the best chance to become healthy and smooth.
With its curved housing like design, it makes it ideal for both curling and straightening meaning when your style your hair you won't get any unwanted kinks when gliding through your locks.
The Not So Good 
Customers didn't like that the straighteners didnt lock together when you are not using them.
Our View
With the active ionic conditioners that release frizz-controlling ions hair is visibly healthier and calmer.
This product is perfect for curling your hair. It has longer straightening plates which allow you to straighten a larger section of hair at one time, which is ideal for those of you with thicker hair.
If the Babyliss Diamond Hair Straightener has not spiralled you to choose this product then take a look at our last model, the GHD V Classic styler. 
Good For:
Curved plates – great for curling
Longer plates – which helps to style more hair at one time
Quality – Ceramic coated plated with diamond infused
---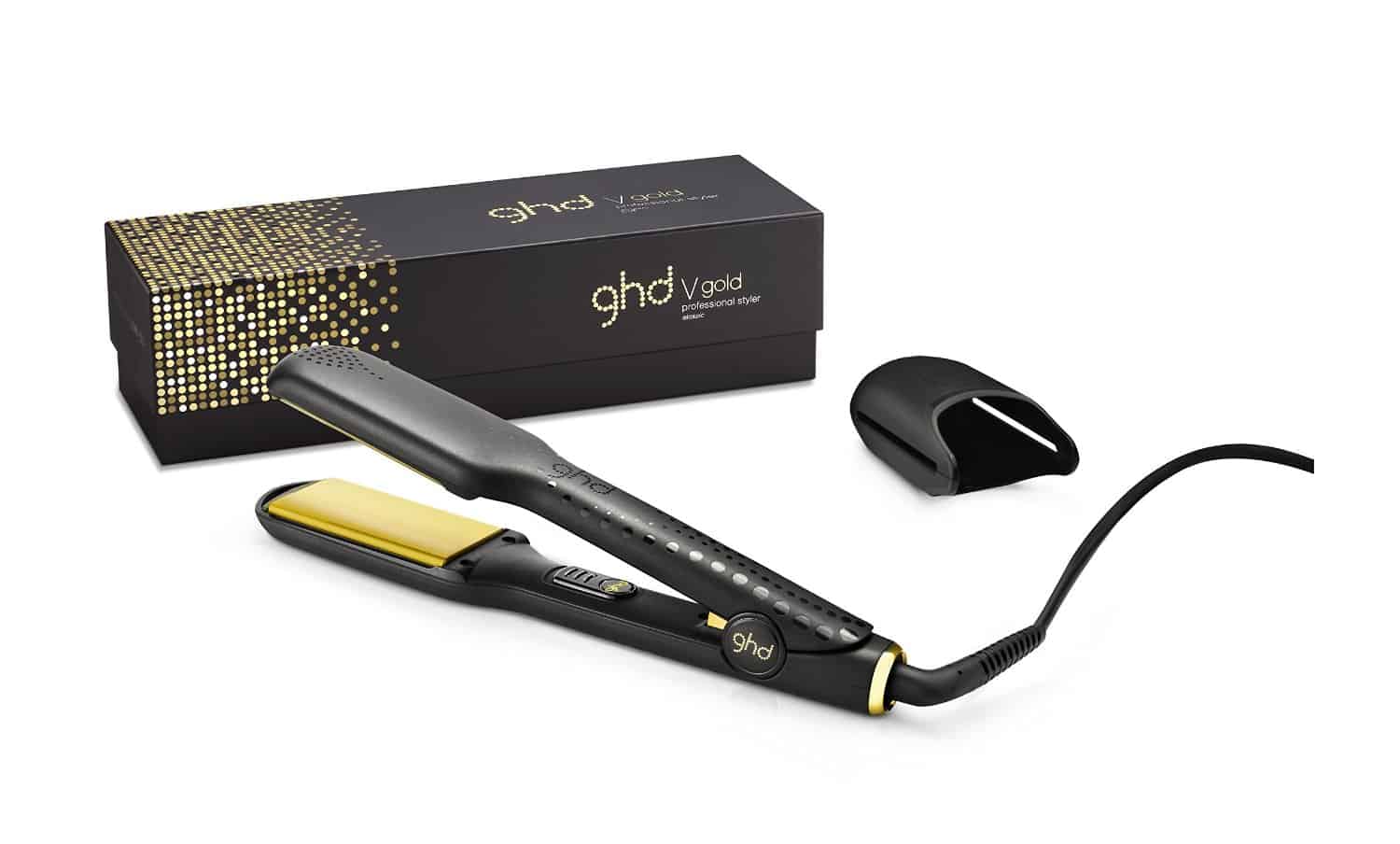 4. GHD V Classic Styler
 Best Wide Plate for Curling
Highlights –
Wide ceramic plates 
Great cord length
Variable temperatures
Smoother plates to help glide
Contoured edges – for curling hair
The Good
The ghd Gold V Classic Styling iron is certainly a LUXURY number, with high performance for all hair types. It has a black matte outer layer with fabulous gold accents it just looks luxurious from the word go. 
The ghd V Gold Series stylers are designed to operate at 175°C – 185°C.
The brand has found that this is the optimal temperature for creating superior results whatever the hair type.
The styler boasts smoother plates with ceramic heaters and contoured edges.
This means it can offer the versatility to both straighten and curl hair, along with a cooler, lighter body for ease of use on your locks.
The Not So Good 
A bit more on the higher end of prices.
Our View
These come with a bag, which when it folds out it doubles as a heatproof mat. The design of the GHD V styling iron is curved which is great for waves and curls, they heat up very fast too!
Good For:
Easy to use – Ceramic heaters and contoured edges to style with ease
Styling – Offers versatility to both straighten and curl
Travel – Lighter body for ease of use
---
Styling Guide
How Easy is it to Curl Your Hair?
Concerned you are going to purchase the right flat iron for your hair, but aren't going to be able to create the curls you desire well dont worry, it is so easy.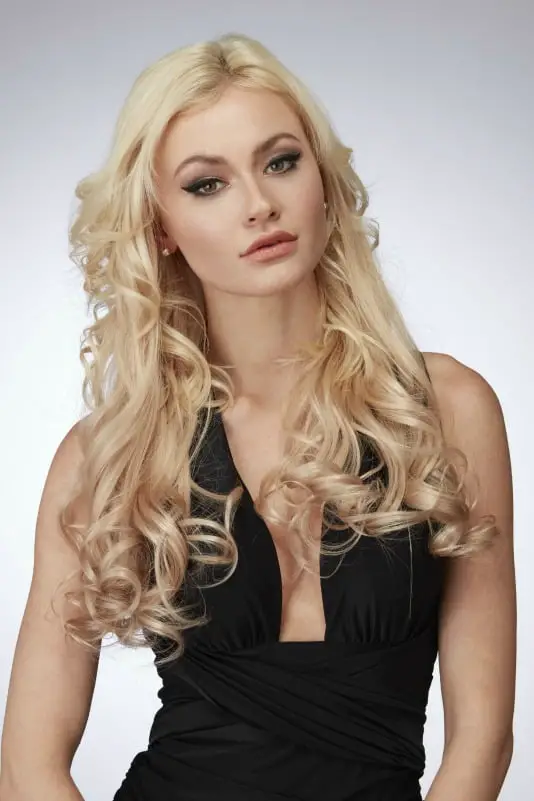 No matter what tools you're using, the right styling products can make all the difference in maintaining your style all day long. Just follow our steps below to create the perfect technique –
Brush it –
Make sure you brush through your hair and detangle it to make sure you can curl your sections without snagging on a tangled piece of hair. 
Heat Protectant – 
It is always recommended when you are using high-temperature heat settings on your hair to use a good heat protectant spray to make sure you prevent any damage. 
Sections –
Section your hair into four, so this way you can curl it section by section making sure you dont leave any straight section behind. 
Roots –
Start using your styling iron from the root of your hair to make sure you achieve the best curl possible. In one fluid motion start to turn your section of hair you have clamped in the straightener around slower. 
Fixing –
Once you get the hang of the curling action it really will become seconds for each curl, move onto each section completing one at a time and spraying with a fixing spray. 
To Conclude
If you have thick frizzy hair your best hair straightener to curl would be a wide plates tool yet if you have fine hair we would suggest our number one mini styling iron. 
So fingers crossed we have given you enough information for you to pick to best just for YOUR hair. 
Hopefully, this has given you a little insight into which features are best for curling your hair and have helped you to choose your favourite hair straightening curling iron. 
If you have any questions we would love to hear from you. Do you agree with our top Flat iron choices? Maybe you would like to see our top heated rollers guide instead. Happy choosing !!